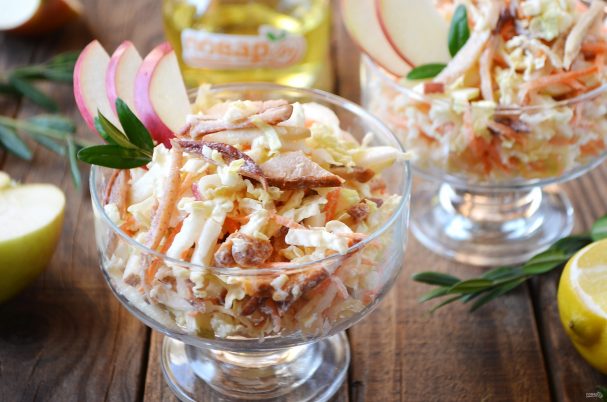 The salad is dressed with sour cream, but it can be replaced with vegetable oil. The salad has no salt, no sugar, in my opinion they are not needed, and you will be guided to your taste. Let's get started!
Description of preparation:
A light and tasty salad with a slightly sweet finish – perfect for any meal. Goes well with meat dishes of chicken. To make the salad lower in calories by using dressings with yogurt or fat-free sour cream. But increase the sweetness by adding dates. Try!

Ingredients:
Cabbage — 300 Grams
Apple — 1 Piece
Carrots — 1 Piece
Lemon juice — 1 teaspoon
Dried fruits or dates — 1 Pinch
Sour Cream — 2-3 Tbsp. spoons
Number of servings: 3
How to cook "Easy winter salad"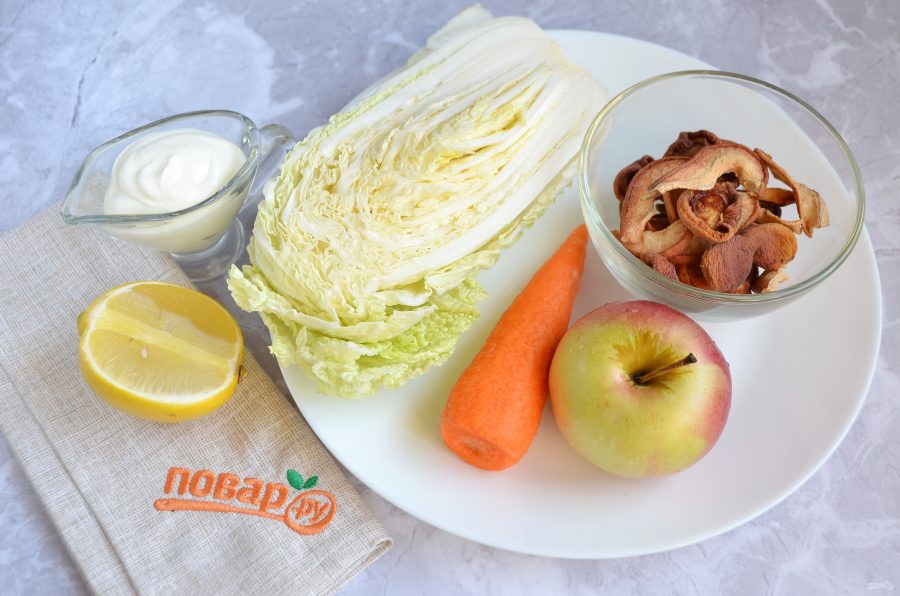 1. Prepare foods for salad, wash the vegetables.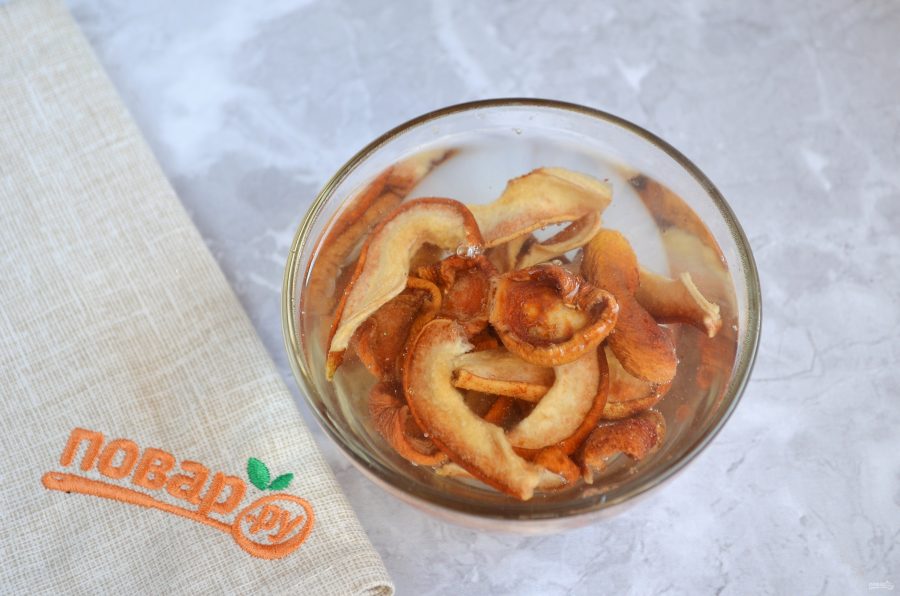 2. If using dried fruit, then fill with boiling water for a few minutes. I have pears and dried apricots. If the dates, remove the seeds, the whole salad will need 8-10 dates. Both options for the salad are perfect.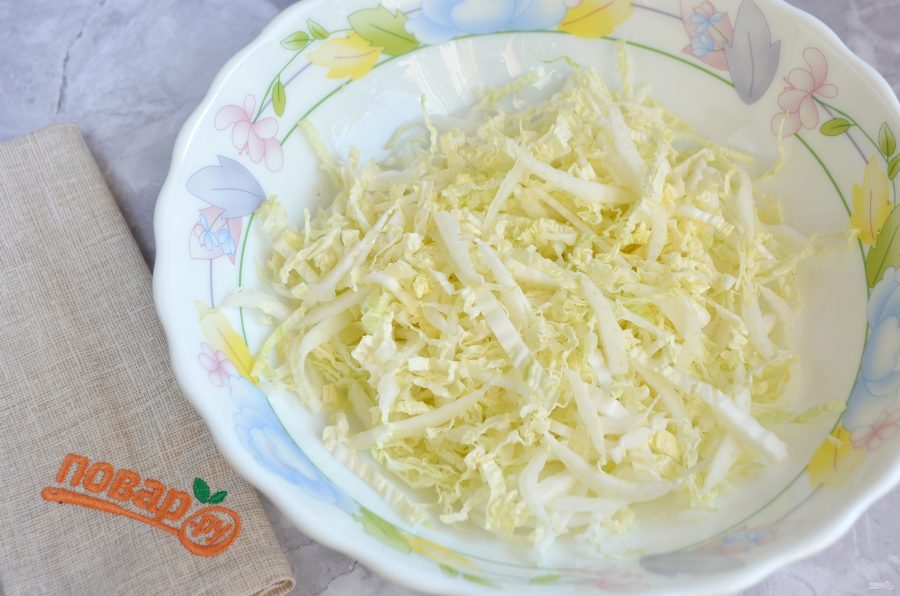 3. Finely shred the cabbage.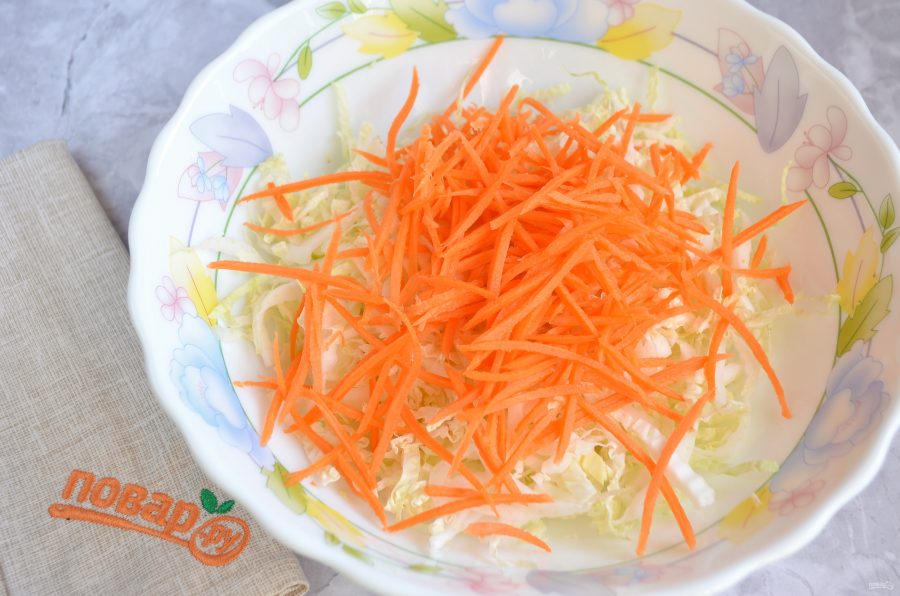 4. Grate carrots.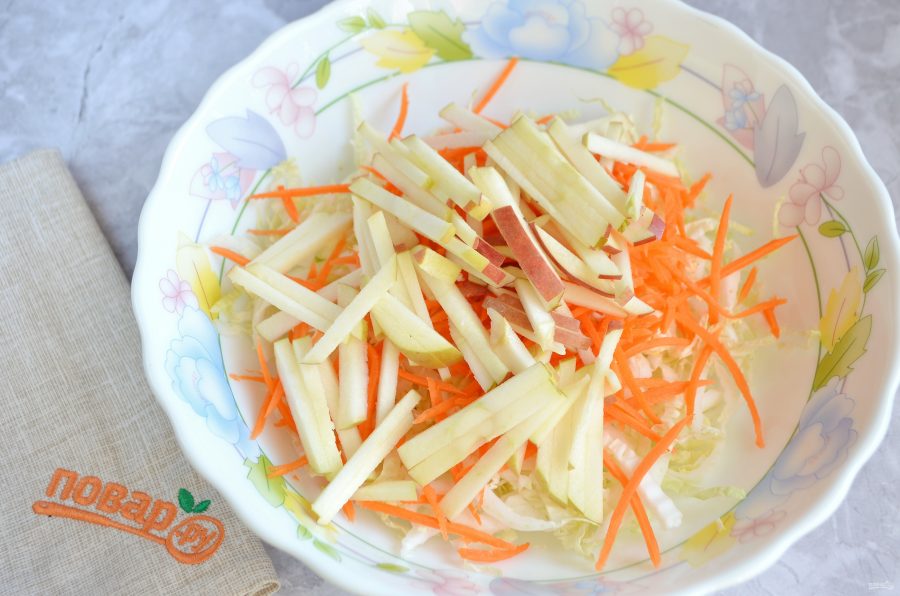 5. If Apple hard rind, it needs to be removed, remove serdtsevinka, cut the Apple into strips, sprinkle with lemon juice.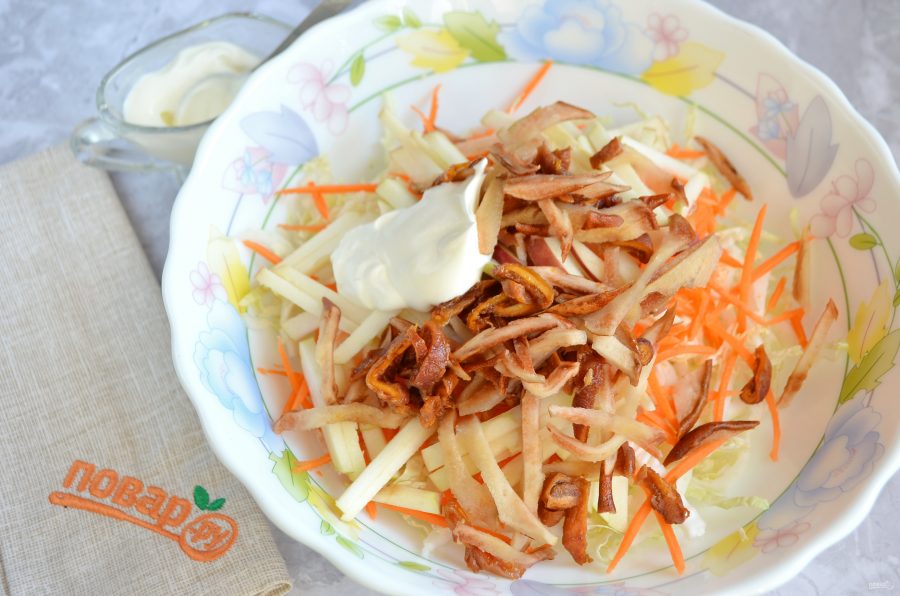 6. Dried fruit drain in a colander, allow to drain well the water. Cut into strips, put in a salad. Season with sour cream.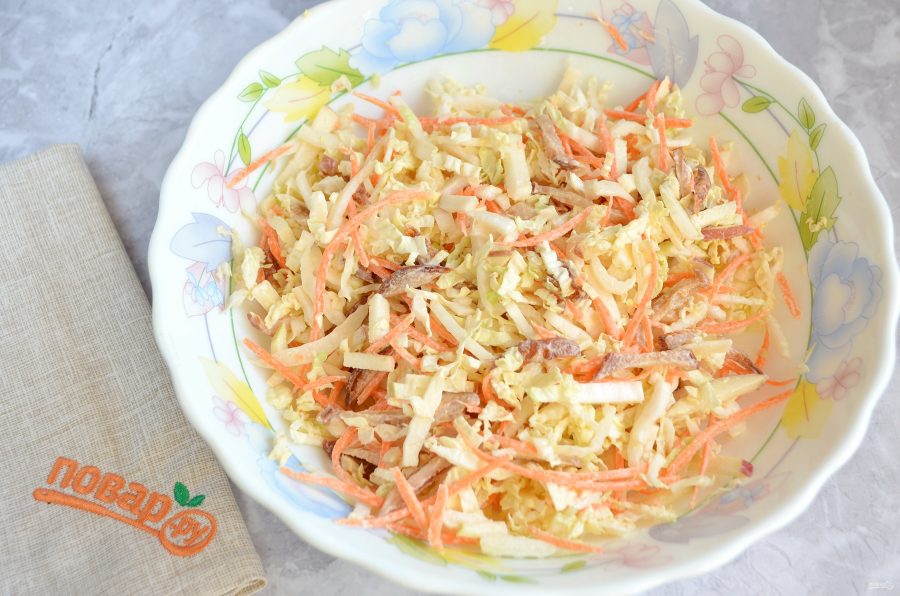 7. Mix the salad ready, try!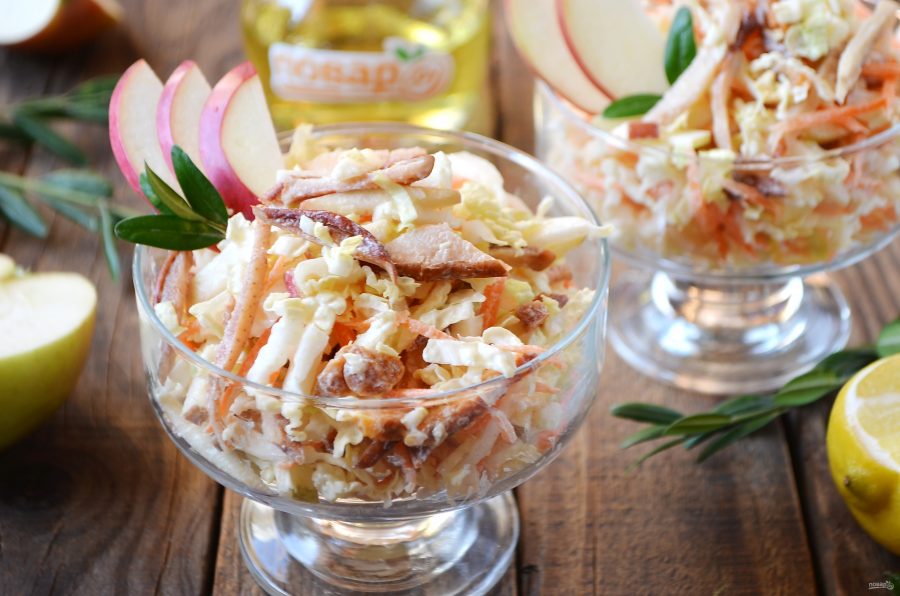 8. Salad decorate to taste. Nice!