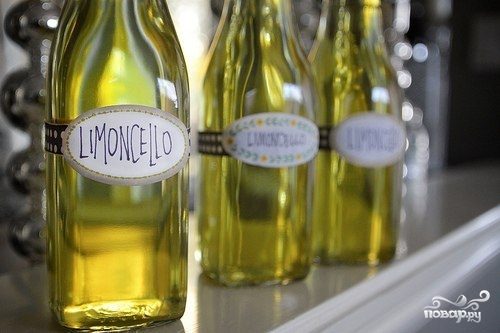 I dedicate the recipe for homemade Limoncello for those who, like me, loves this Italian drink, but is unable to bring real Limoncello from Italy. Cook at home!
Description of preparation:
Limoncello is simply divine Italian drink, which I just crazy. In essence, this is a vodka drink with a lemon flavor, but it is a very poor definition of this great beverage. I believe that Limoncello is so delicious beverage that it is necessary to compose verses and sing ballads. If you want to learn how to prepare homemade Limoncello – the arm this recipe. Get no worse than the Italians. Repeatedly tested on personal experience! 🙂

Ingredients:
Lemon — 11 Thing
Vodka — 1 Liter
Sugar — 3 Cups
Water — 3 Cups
Number of servings: 25
How to cook "Homemade Limoncello"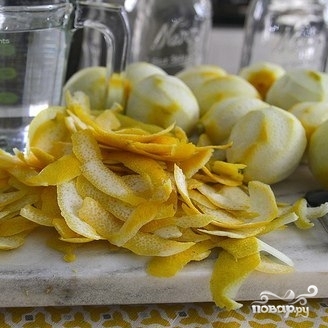 Lemons thoroughly wash (you don't want to drink dirty drink), with a knife cut the skins.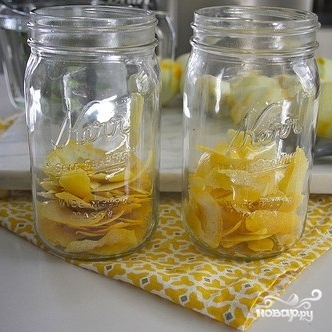 Put the lemon peel in the jar.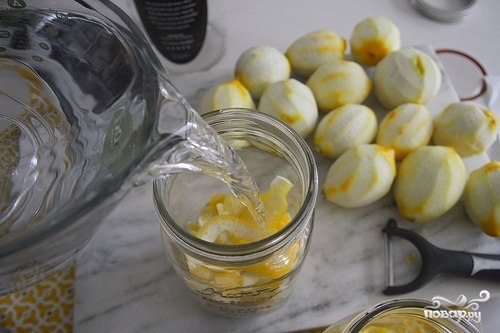 Peel pour a good vodka. Pour not to the brim – something like 25% of the amount in the Bank leave.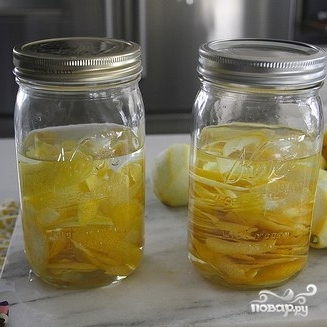 Let the infused vodka for at least 2 days, or better days 5-6.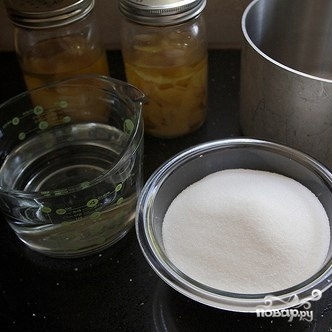 So, let's say that vodka is the real thing. Now mix water with sugar and heated over low heat to sugar is fully dissolved in the water.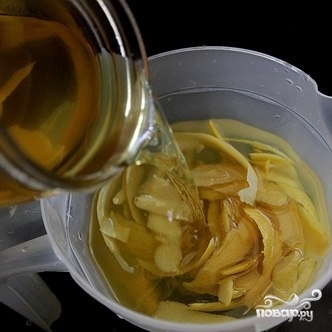 Sweet water fill the present vodka. Put in refrigerator for 1 day.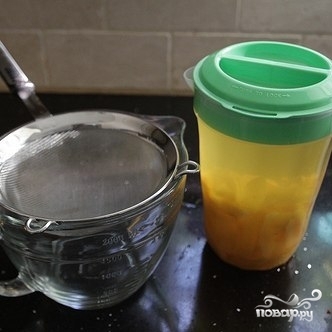 Just before serving, of course, the drink should drain. The lemon peel is thrown, leaving only the pure drink.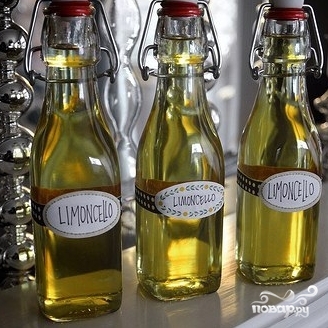 The finished bottles are clogging – all homemade Limoncello is ready. Store it in the refrigerator for up to 3 months.