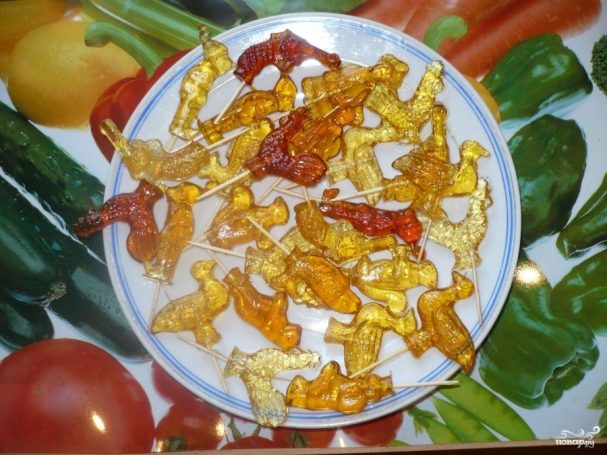 Who of us in childhood did not try to create with their hands a small miracle – the lollipops? I think that this "sweet" thing was done by all. Remember the childhood and try to cook a delicious treat!
Description of preparation:
We hope you enjoy this classic recipe for lollipops. The most important thing in the composition of this delicacy there is no "chemistry". Your children will also appreciate the easy to prepare recipe and candy know that candy is not only a "Lollipop". Good luck in making it! 😉

Ingredients:
Sugar — 8 Tbsp. spoons
Water — 8 Tbsp. spoons
Vinegar 9% — 1 – 1.5 CT. spoons ( the amount of vinegar is taken depending on the extent to which sour you want the candy)
Vegetable oil — 1 tbsp. spoon (oil we need to lubricate the molds )
Servings: 3-4
How to make "Lollipops"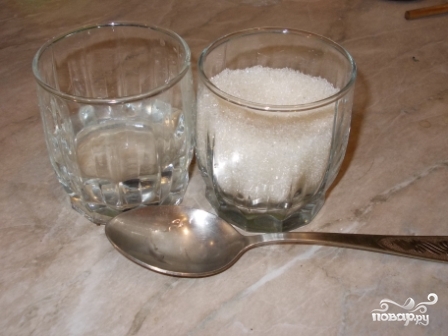 We measure out the required amount of sugar, water and vinegar.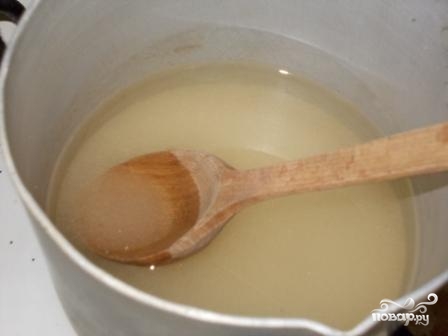 Put all the ingredients in a saucepan, put on low heat and constantly stir.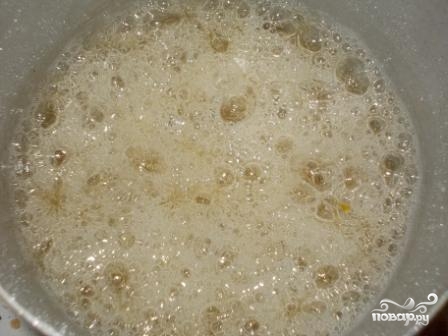 Will look approximately so our prefabricated shortly before readiness. The cooking process took about 10 minutes. The willingness of so check caramel – dipped wooden stick or a toothpick into the caramel and drop it into a glass of cold water. Chilled so the caramel should be crackled on the teeth. The most important thing at this stage is not to overcook the caramel. Otherwise it will taste bitter.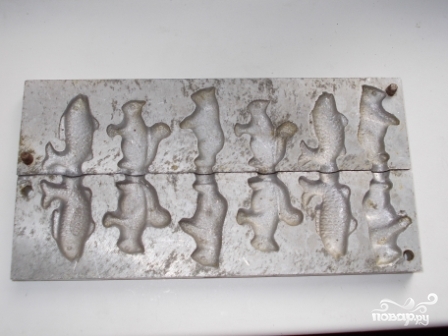 I have this kind of shape for lollipops. Thoroughly lubricate the dredging vegetable oil. If we had bad pronajem them, our candy will not be removed from the molds.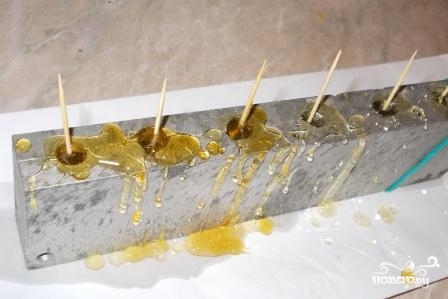 Carefully pour hot caramel into molds, each insert a toothpick and leave for 10-15 minutes to cool.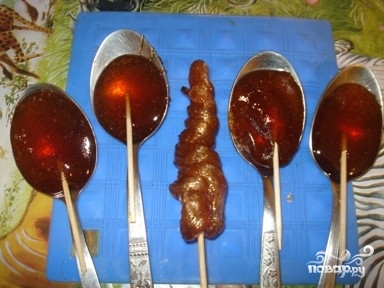 If you have no special forms – no problem! It easily can be replaced with ordinary spoon, molds for ice or other suitable capacity.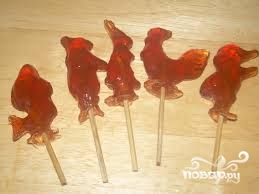 Take our candy out of shape and can treat their children! Optionally, you can sprinkle them with sugar, seeds, nuts. If you want to make colored candy canes – add in the caramel mass before pouring into molds of ordinary drop of green fodder, beet juice or any other natural dye.