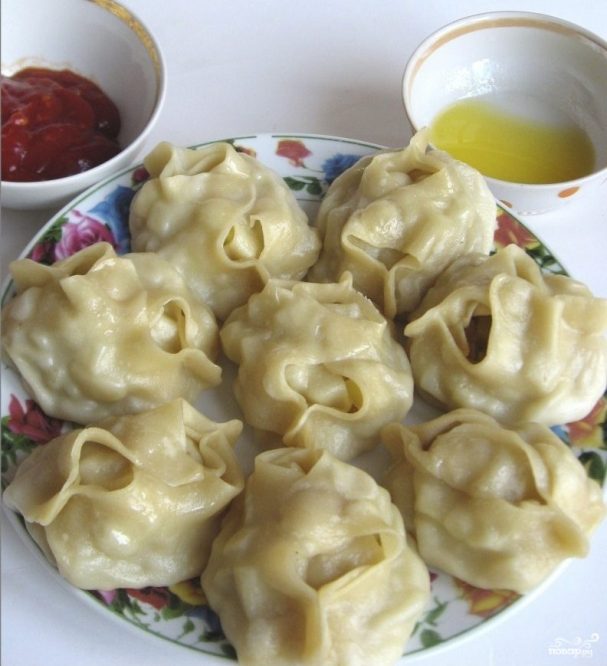 You like real, juicy, flavorful dumplings and want to cook them at home? Then be sure to pay attention to these surprisingly delicious manti in Uzbek.
Description of preparation:
Manta Uzbek is one of the few national variations well-known and beloved dishes. Try to cook them at home and enjoy family and guests.

Ingredients:
Meat — 400 Grams
Onion — 2-3 Pieces
Potatoes — 1 Piece
Fat — 30 Grams
Egg — 1 Piece
Flour — 450-500 Grams
Vegetable oil — 1-2 tbsp. spoons
Salt — 1 Pinch
Pepper — 1 Pinch
Servings: 6
How to make "Manti in Uzbek"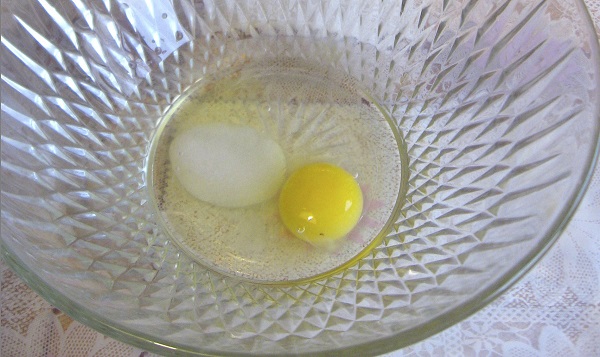 1. How to make dumplings in Uzbek? First we need to prepare the dough. To do this in the bowl you need to combine the egg, about 100 milliliters of water, salt and 1 teaspoon of vegetable oil.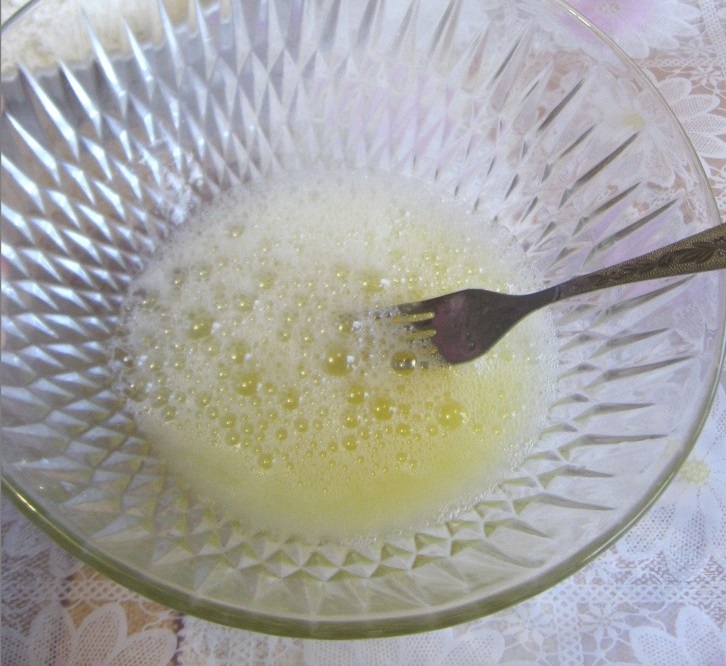 2. Carefully whisk until smooth. If desired, water can replace milk.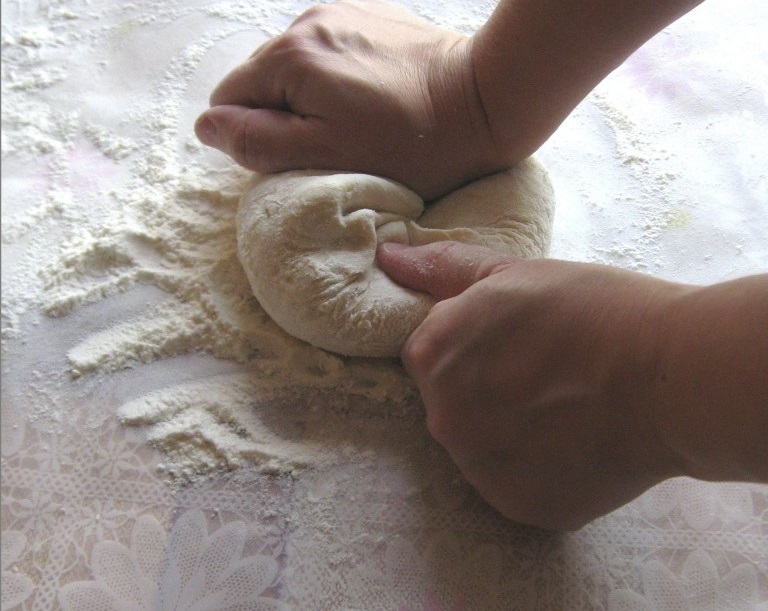 3. Now you can gradually introduce the flour and knead dough. It should not only knead, but also to thoroughly mix and knead by hand, to make it more soft and supple. It may take about 10-15 minutes.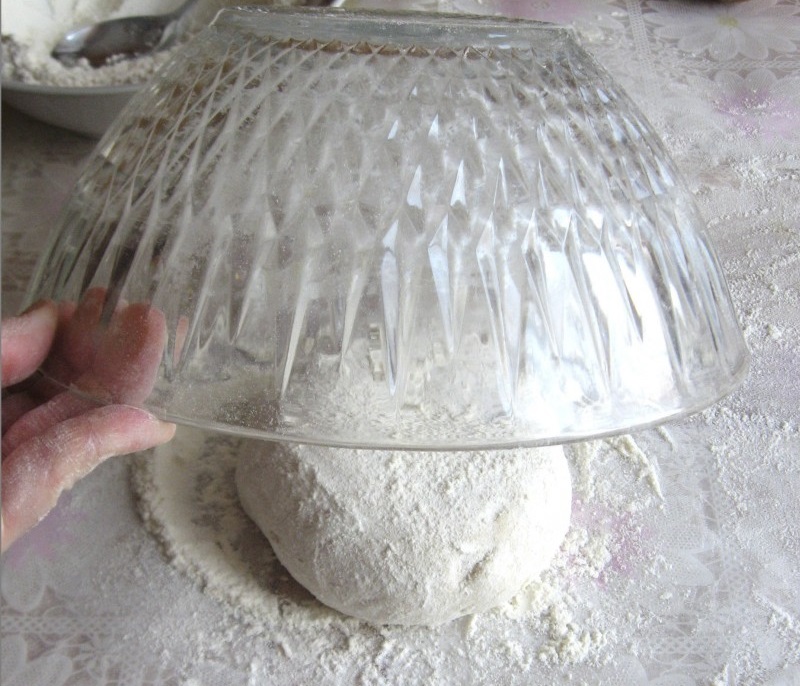 4. When the test is completed, you can cover and leave it to a little "rest".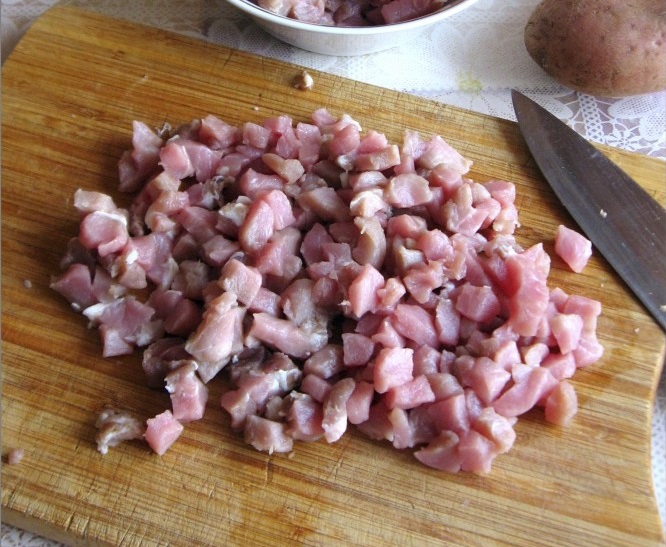 5. Meanwhile, you could do the meat. Traditionally this dish uses lamb, but if you want you can choose a different meat, or take several kinds. Meat, you must wash, dry and slice with a knife into small pieces.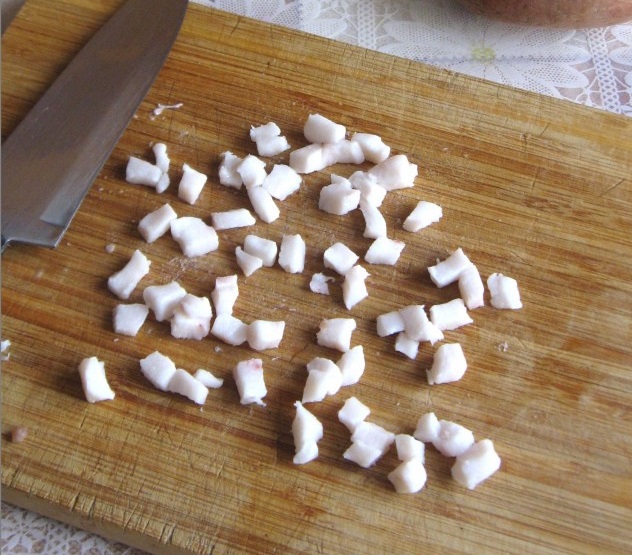 6. You will also need a small piece of bacon, which also need to finely chop.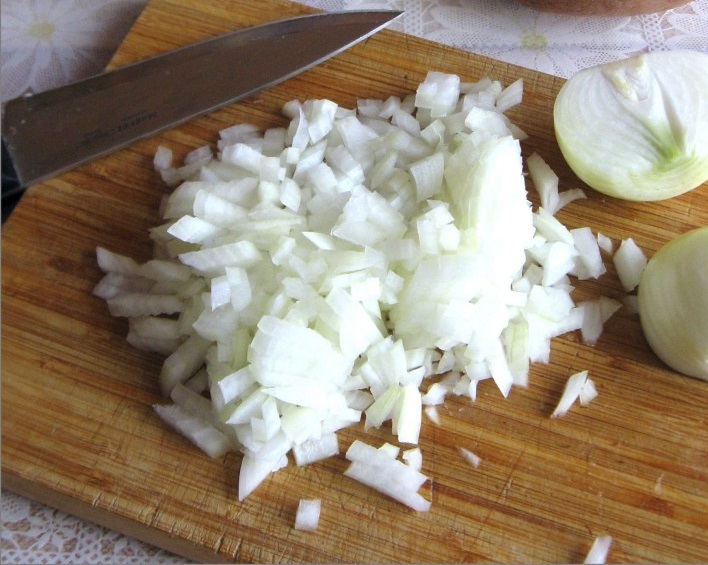 7. Clean the onion and cut into cubes.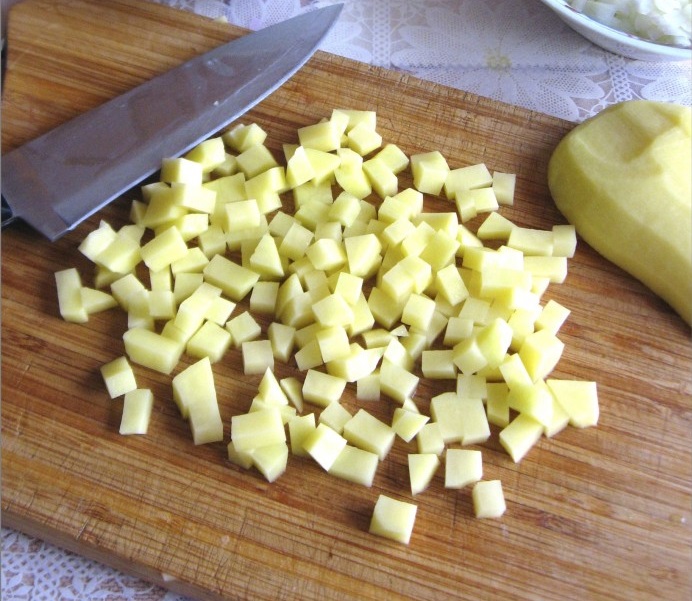 8. Potatoes wash, peel and cut into small cubes.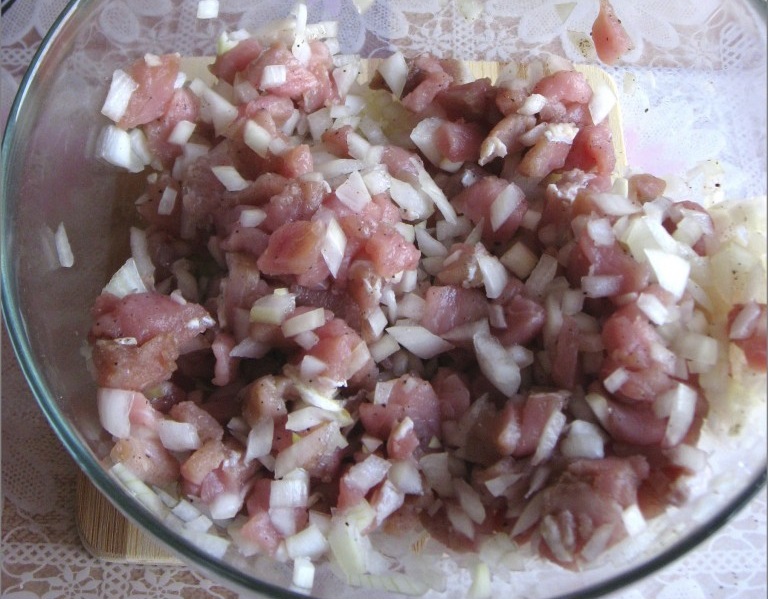 9. Now all the toppings you can connect and mix thoroughly. Salt and pepper to taste, if desired add your favorite spices.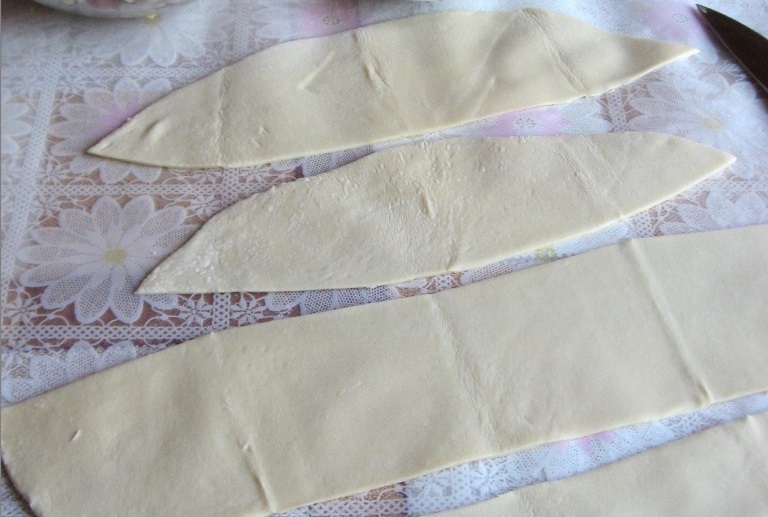 10. It's time to return to the test. Check the roll out does not really matter. Can be cut into small pieces and roll out separately or make long strips that are then cut. Most importantly, the dough is thin.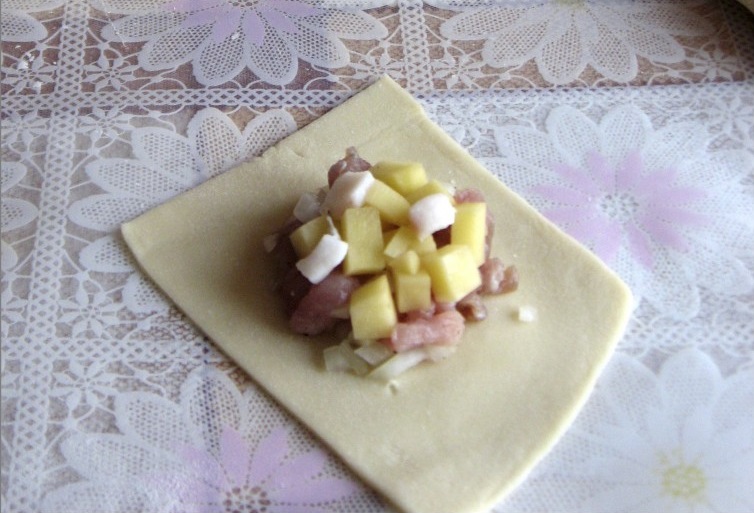 11. On each cake to put the stuffing.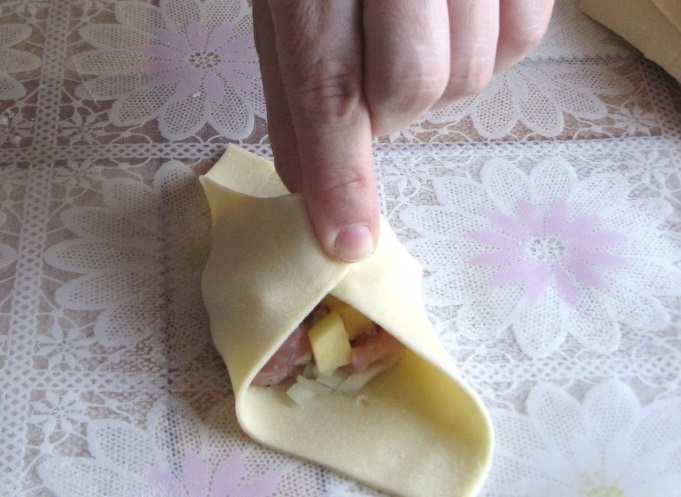 12. Very interesting is pinching the edges. First you need to take two area and connect together.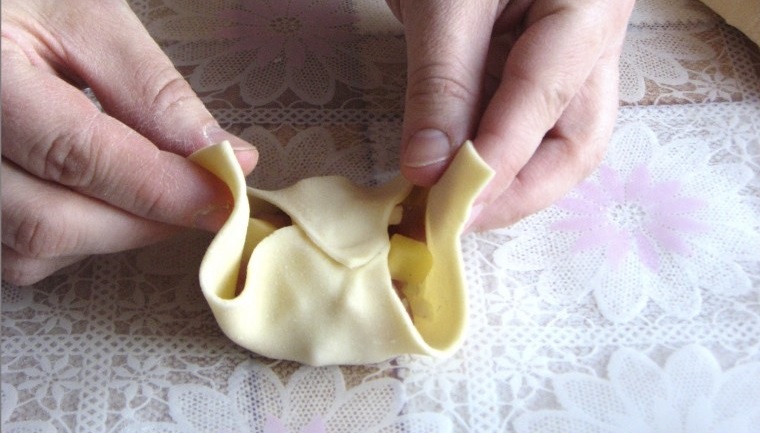 13. Similarly, to go with two others.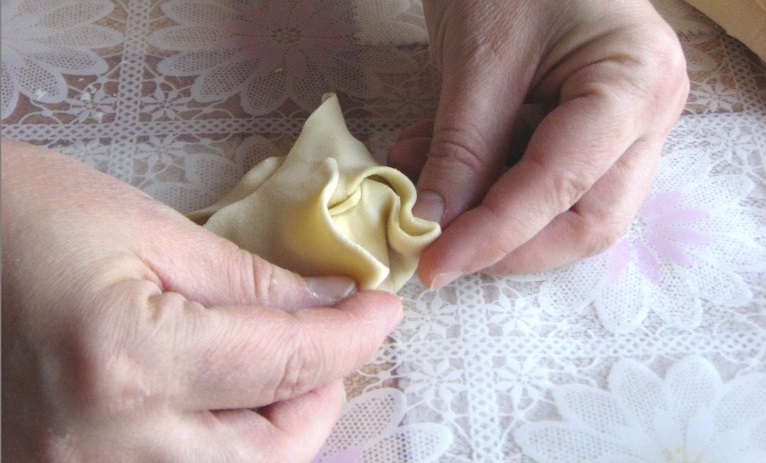 14. Then join together for the resulting edge.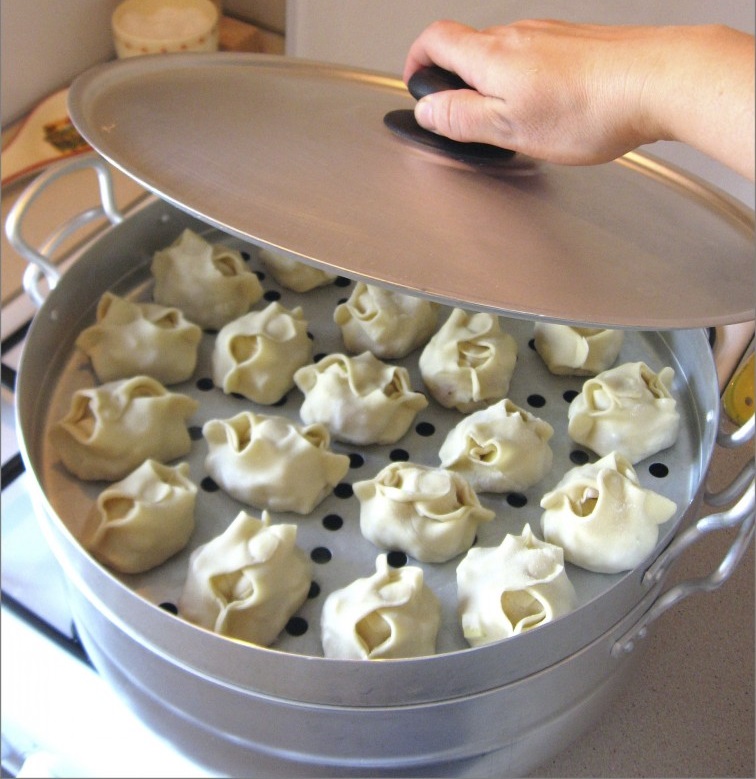 15. Put the finished manti on a levels, pre-oiled, and send the fire (water by the time it needs to boil). After 45 minutes manti in Uzbek at home will be ready and they can bring to the table.