Have You tried ever baked an orange? This is a very tasty and healthy dessert! Fragrant honey with cinnamon, walnuts and warm orange – a true atmosphere of winter celebration!
Description of preparation:
The dessert is prepared so simply and quickly that we will need only 10 minutes to prepare and another 15 minutes to work Your assistant – oven! Great, right? Be sure to try! How to cook orange in the oven with honey and cinnamon will tell you step-by-step recipe.

Ingredients:
Orange — 2 Pieces
Honey — 4 Tbsp. spoon
Cinnamon — 1 teaspoon
Walnuts — 20-30 Grams (shelled)
Servings: 8-10
How to prepare "Orange in the oven with honey and cinnamon"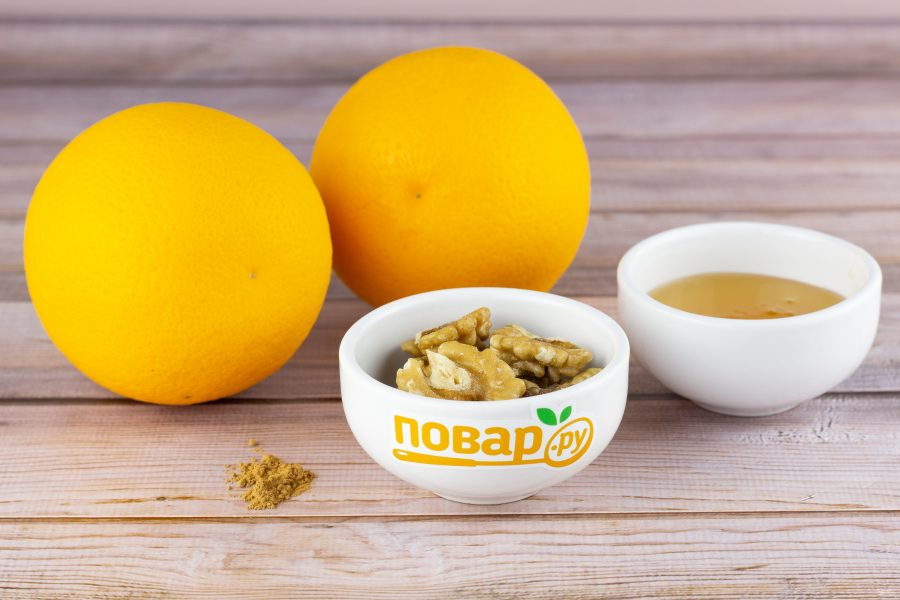 Prepare all the necessary ingredients.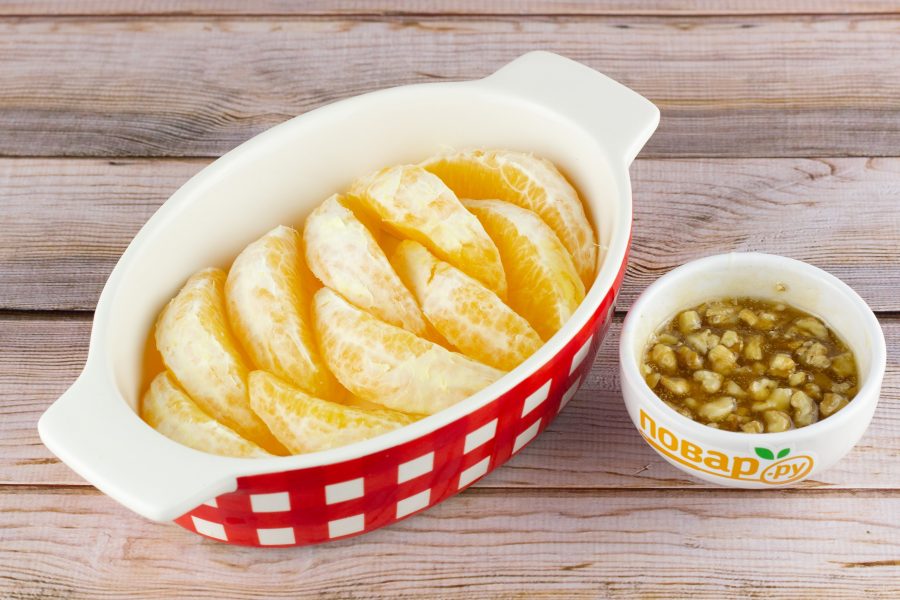 Oranges clean skin and white films, divide into slices. Lay slices in a baking dish. Nuts are slightly chopped. Honey mix with cinnamon and nuts.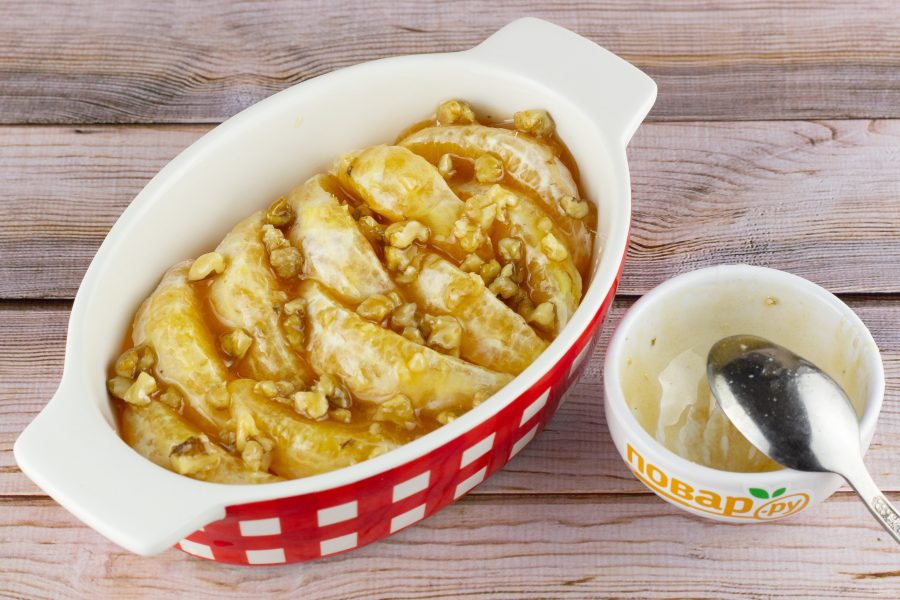 Put honey paste on the oranges and put bake for 15 minutes at 200 degrees.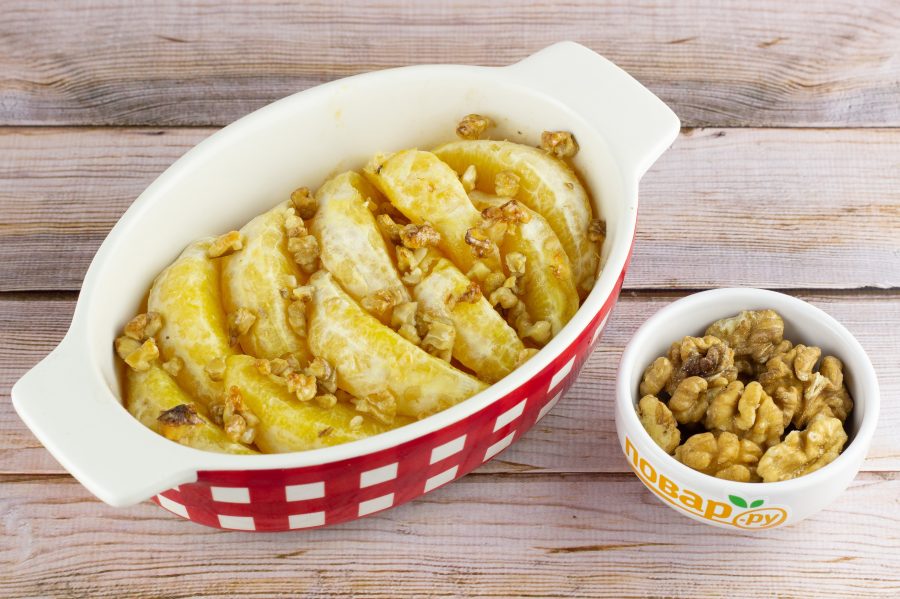 Our dessert is ready! Serve portions warm or cold.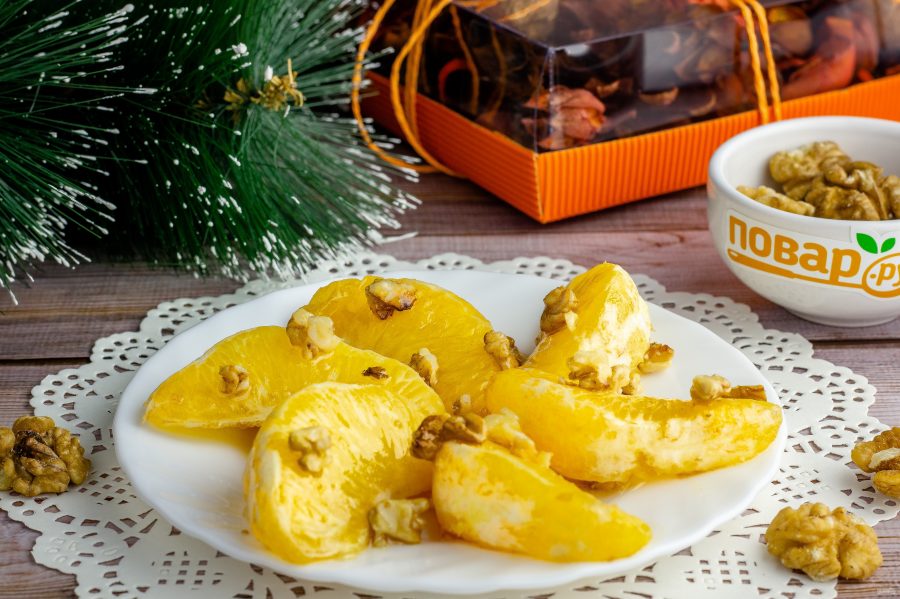 Bon appetit!