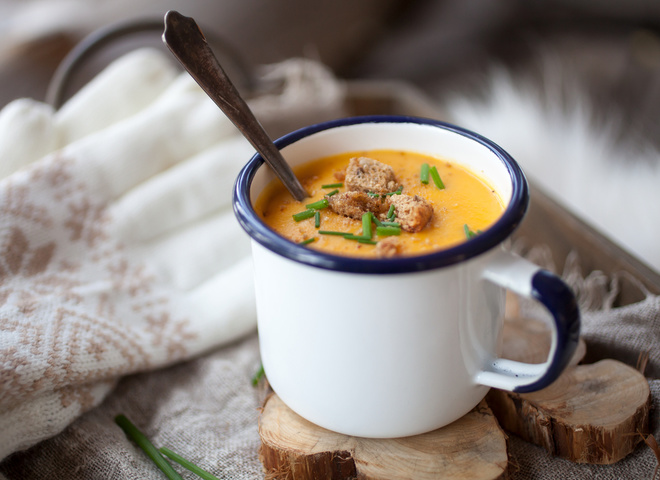 Polish borsch – a traditional dish not only in Poland but also in Western Ukraine. There it is often served at weddings, baptisms, the housewarming, birthdays and other feasts right in the mug/Cup. Served between the appetizer and the main dish with garlic rolls, boiled potatoes, pies or empanadas.
Interesting facts about Polish borscht:
Soup in Poland ate in the 17th century, but did not always put the beets.
In those days, in traditional Polish soup added thyme, poppy seeds and almonds.
Then called it a stew or soup.
Later in the soup started to add plant cow parsnip, hence the first dish acquired this name.
The most popular types of borscht in Poland: Polish borscht, white borscht and Ukrainian borscht.
Cooking Polish soup it would take us about half an hour. By itself, the soup – not heavy on the stomach, despite the broth.
How to make Polish soup: recipe
Polish borscht: ingredients
Bone pork – 500 kg;
Beets – 3 PCs.;
Vinegar -3 tbsp;
Carrot – 1 PC.;
Onion – 1 PC.;
Bulgarian pepper – 1 PC.;
Garlic – 3 cloves;
Flour – 2 tbsp;
Tomato paste – 50 g;
Sour cream – 200 g;
Salt,pepper, vegetable oil – to taste;
Sugar – 1 tsp
Polish borscht: cooking
My pork bones and boil them in cold water on a small fire. When the broth begins to boil – remove the foam, fasten the fire and cook further until tender, about 40 min.
Beets wash, but not clean. Cook 40 minutes, adding water vinegar (for color).
Cut the onions and carrots and saute in a frying pan. When they become Golden brown, add to the pepper and passeruem on until cooked – 10 min.
Beets, which at that time already cooked, finely cut or three on a grater, put in a bowl and press out the garlic. On top add sour cream and stir.
Leave the bowl for 5-10 minutes to steep and add the flour, stirring carefully to avoid lumps.
Again leave it a bowl for 5 minutes, then add the sugar, vinegar and stir.
There – add 5 ladles of broth from the bones and stir.
To passerovannym vegetables add the tomato paste and stir.
In the broth slowly add the vegetables, tomato puree and beet-sour cream consistency. Stir and bring to a boil over medium heat.
Polish borscht is ready. It now only remains to give him a good strain, pour into bouillon cups and sprinkle with the herbs – parsley and/or dill.
Look in our gallery how differently might look like Polish borscht in different feeds:
Bon appetit!