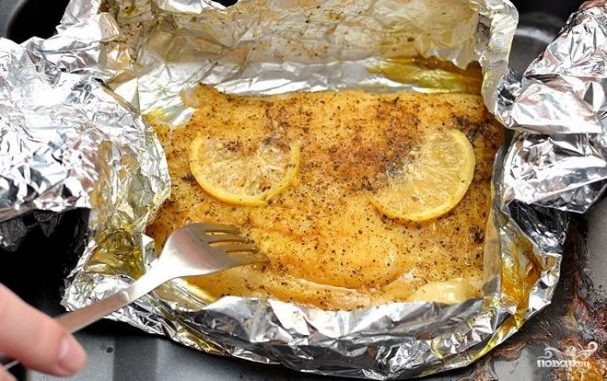 Oven baked fish turns out very tender and tasty. Pollock is a great diet food and a way to diversify the food of those who are on a diet or fasting.
Description of preparation:
Baked Pollock is great for a family dinner. Pollock is a very useful fish available to everyone. Pollock contains phosphorus, vitamin PP, potassium, cobalt, sulfur, iodine, fluorine. In the liver of fish contains more vitamin A than cod liver oil. Some people, believing the fish tasteless, exclude it from your diet completely in vain. Properly prepared Pollock with spices and vegetables always turns out very tasty and satisfying diet dish.

Ingredients:
Pollock fillet — 400 Grams
Lemon — 1 Piece
Salt – to taste
Pepper — – to taste
Butter — 50 Grams
Spices for fish — 1-2 Teaspoons
Number of servings: 2
How to cook "Fish in oven"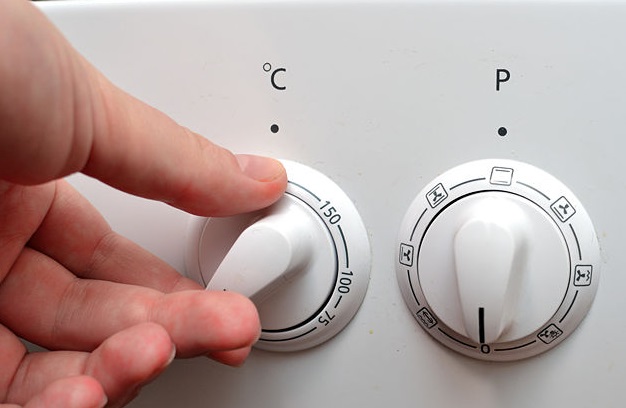 1. Turn the oven heated to 200 degrees.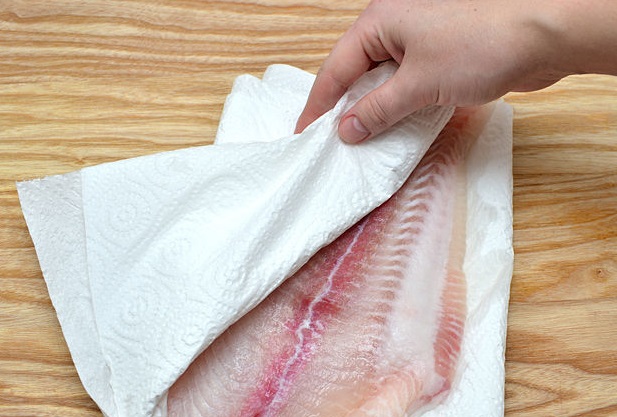 2. Pollock fillet blot with paper towel. It should be dry.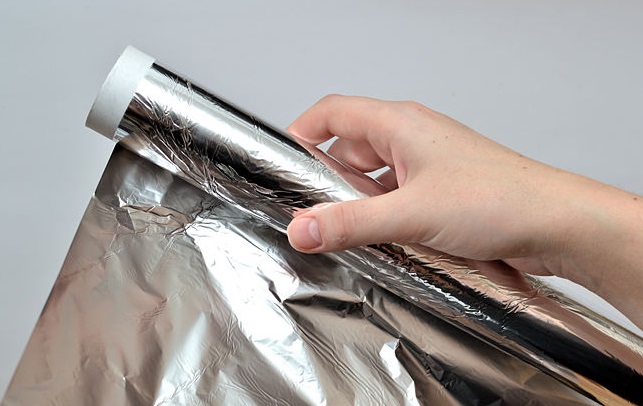 3. Prepare two large sheets of foil, fold each sheet in half.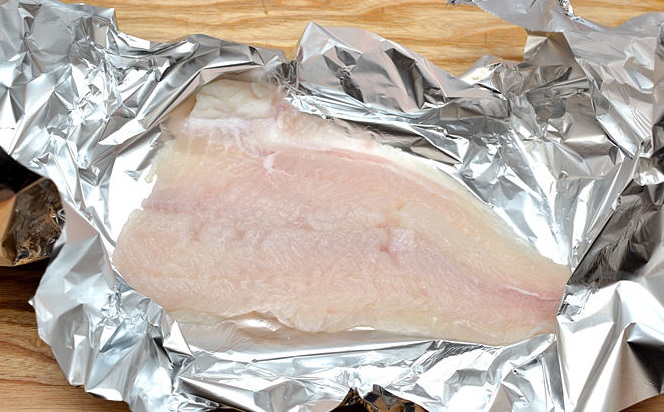 4. Place fillet in center of foil.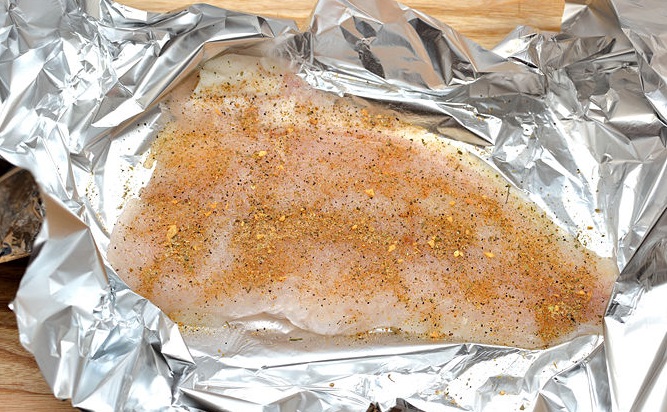 5. Sprinkle the fish with spices, salt, pepper.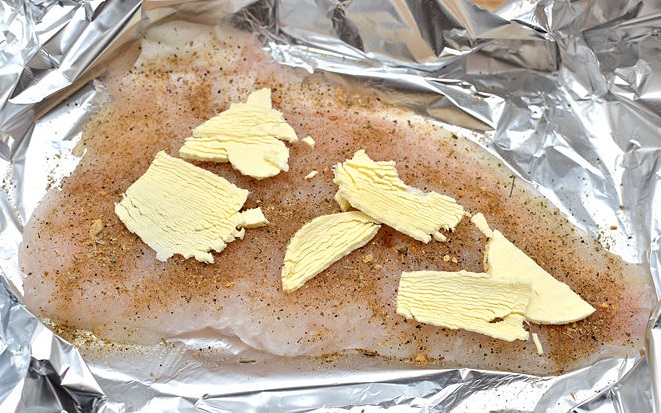 6. Butter cut into thin slices and spread over the fillet. Lemon cut into slices and place on top.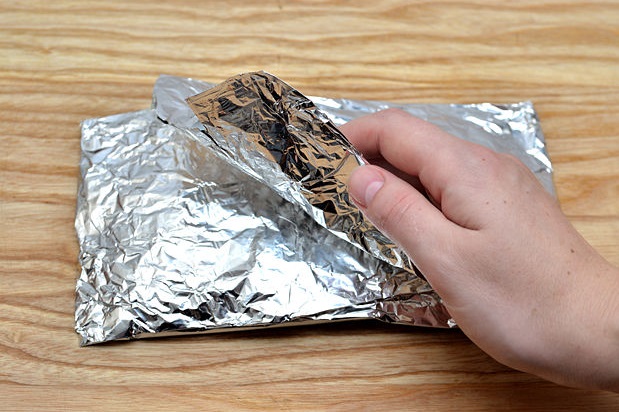 7. Wrap tightly in the foil. The seam should be on top.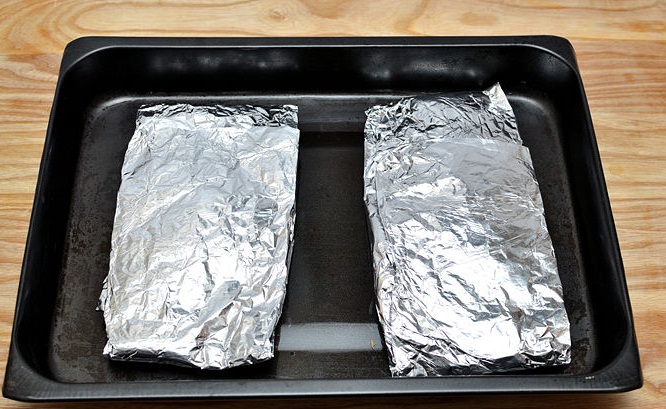 8. Pollock fillets in foil place on a baking sheet.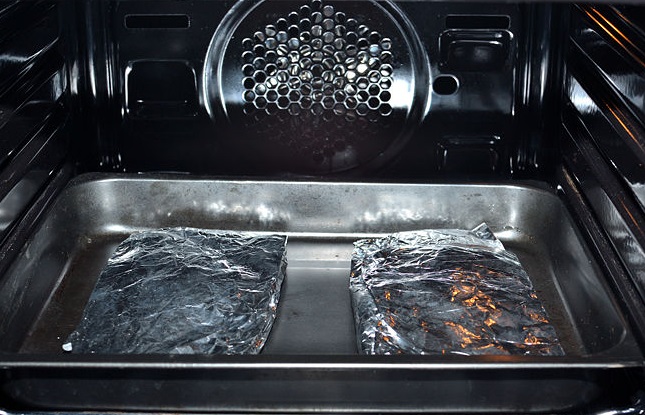 9. Bake fish in a preheated 200 degree oven for 20 minutes.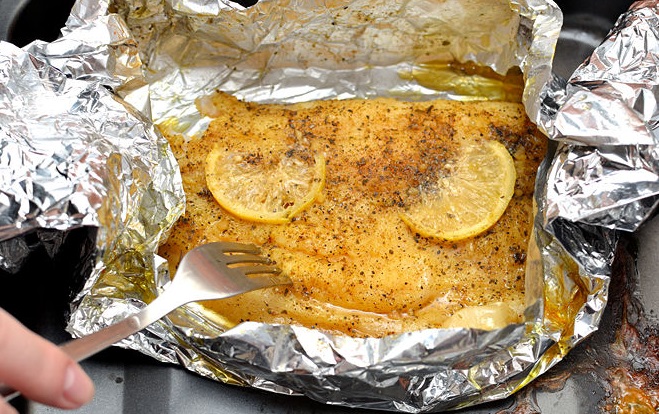 10. Ready Pollock in the oven it will be soft and juicy. Bon appetit!