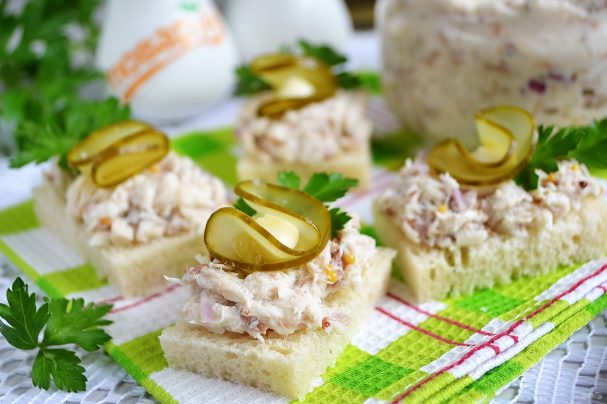 Riet sometimes rollet (FR. rillettes) is a type of pâté with a coarse are distinguishable fibers are usually used as toppings for toast or regular bread.
Description of preparation:
In Anjou dish rillaud was branded, it was served in a pyramid shape and covered with a pig's tail; Riet proudly presented to distinguished guests. Over time, the technique of rieta spread on poultry, meat, fish, wild birds and hares and later on seafood like anchovies, tuna and salmon. Despite the fact that the fish are not cooked in fat, then it still mixed up with him for the formation of the characteristic paste-spreads. Gentle, smooth texture is a crucial indicator of a good riata. So, see the recipe, I will tell you how to cook "Riet of mackerel"!

Ingredients:
Mackerel — 450 Grams (net weight without head and viscera)
Carrots — 2 Pieces
Shallots — 3 Pieces
Dry white wine — 50 Ml
Mustard — 1 Tbsp. spoon
Sour Cream 20% — 2 Tbsp. spoon
Bay leaf — 1 Piece
Spices to taste (thyme, coriander, tarragon, paprika)
Servings: 4
How to prepare "Riet of mackerel"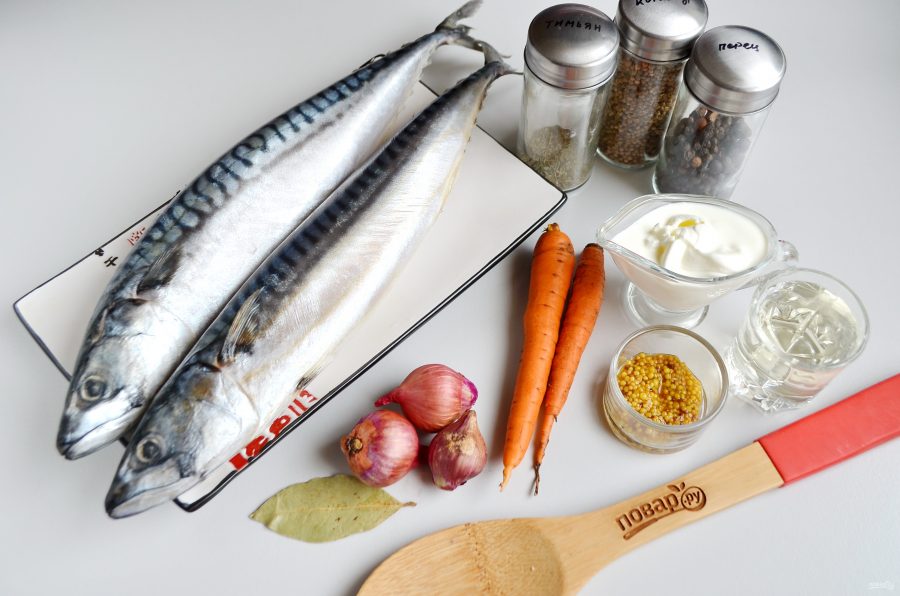 1. Prepare the foods. Defrost fish at room temperature. Cut off head, remove entrails, wash.

2. Put the fish in the pan, there also send the onions and carrots, Bay leaf, pinch of thyme, white wine. Add salt, pepper. Bring to a boil, cover, remove from heat and leave for 15 minutes.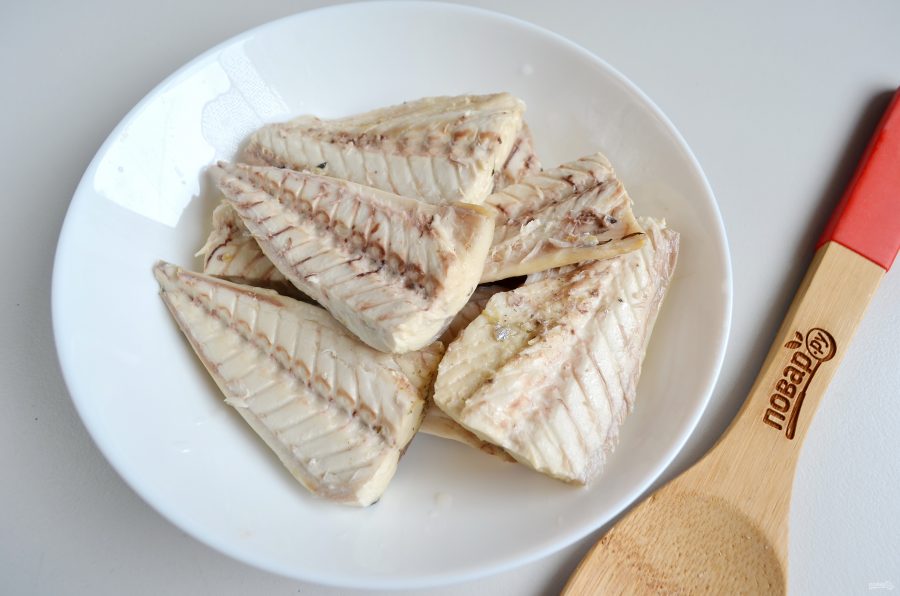 3. Cool the fish, remove the skin, bones, mash the fish with a fork. Sieve the broth, it is still useful.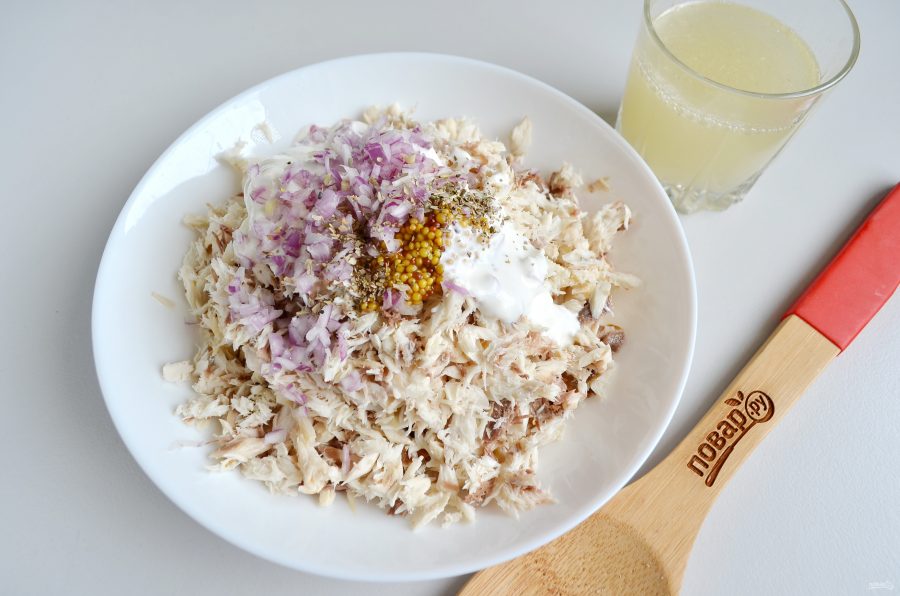 4. To the fish add the sour cream, mustard, coriander, paprika, salt, black pepper, tarragon, and finely chopped onion.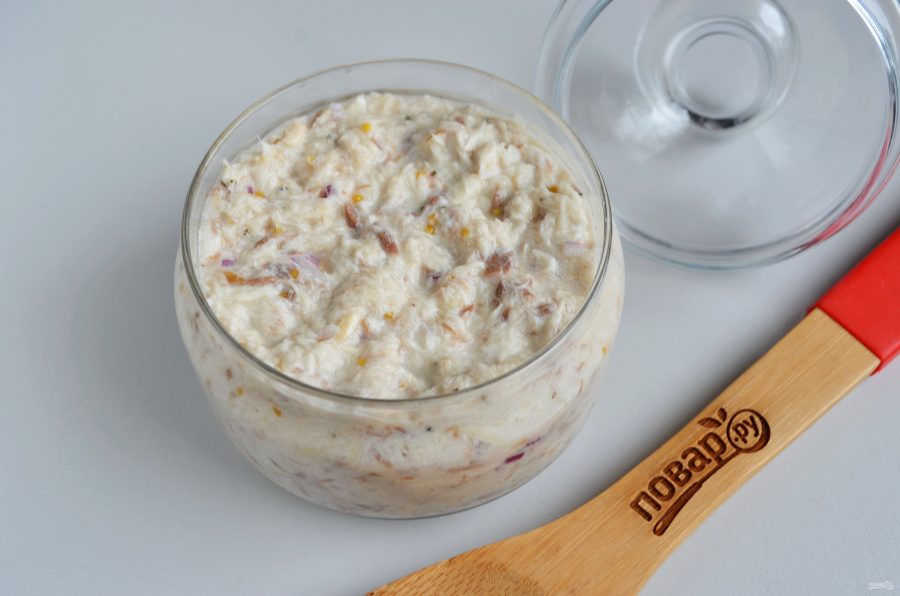 5. Dilute Riet broth to desired consistency. Leave in the fridge for a couple of hours.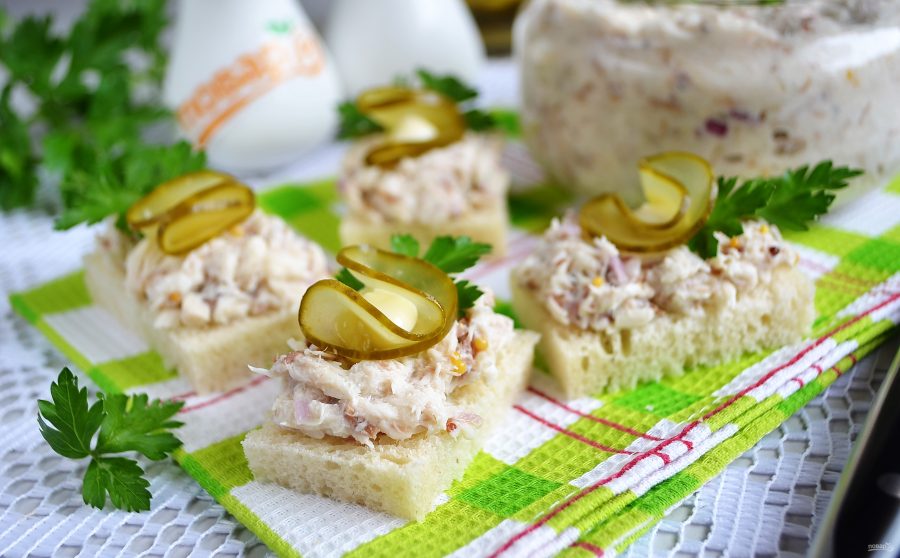 6. Nice!
Tip from the chef:
If shallots not, then take a normal bulb or purple.