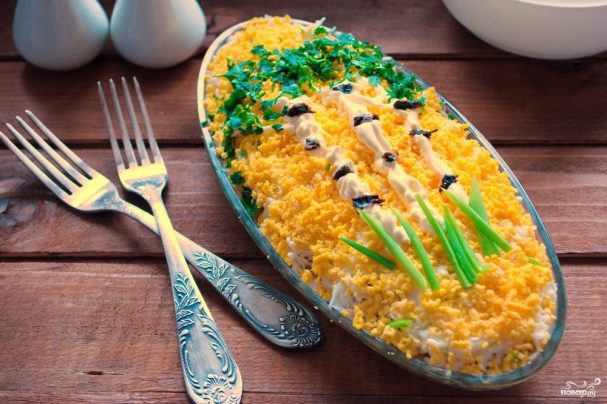 Beautiful salad, made in the form of a birch trunk. Salad turns out very hearty and delicious. He certainly will not go unnoticed at the festive table.
Description of preparation:
Preparation: Chop the chicken fillet. Put the prunes in a bowl and pour warm water. To allow to soften. Slice mushrooms and cucumbers. Finely chop the onion. Heat vegetable oil in a frying pan, add mushrooms and onions and fry until Golden brown. Grate the eggs. Decorate the salad with strips of prunes and herbs, mimicking the trunk of a birch.

Ingredients:
Eggs boiled — 3 Pieces
Mushrooms — 100 Grams
Pickled cucumbers — 2 Pieces
Onion — 1 Piece
Boiled chicken — 200 Grams
Mayonnaise — 100 Grams
Salt, black pepper — – to taste
Greens — to taste
Prunes — 1-2 Pieces
Servings: 4
How to cook the "Salad "birch""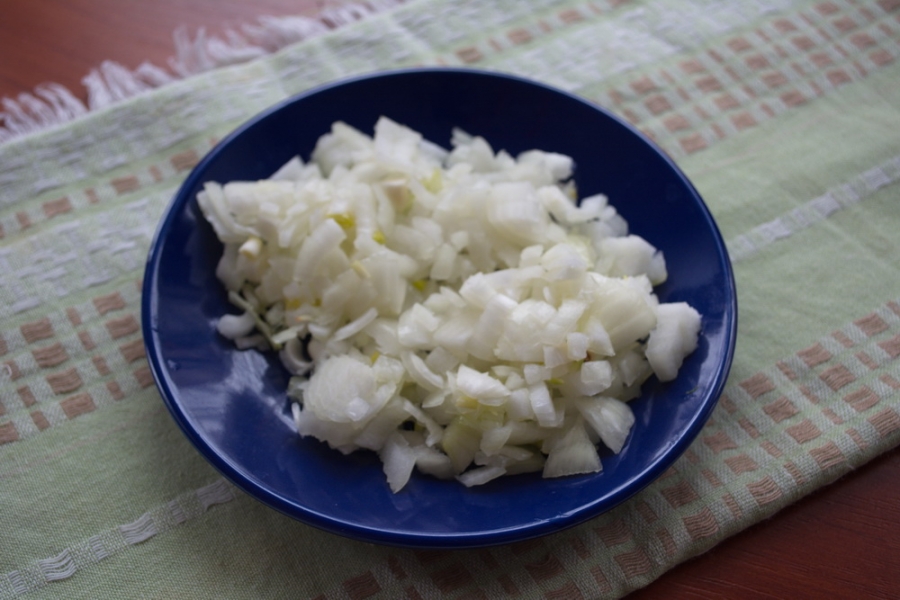 1. Onion cut into small dice.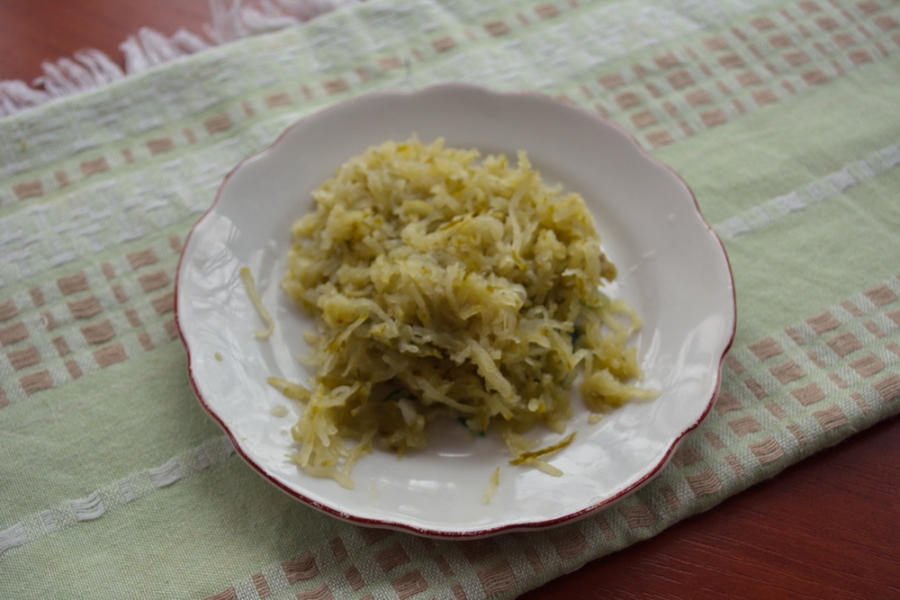 2. Cucumber RUB on a small grater. So it will be juicier and nicer to eat, in contrast to that, if the cucumbers be cut.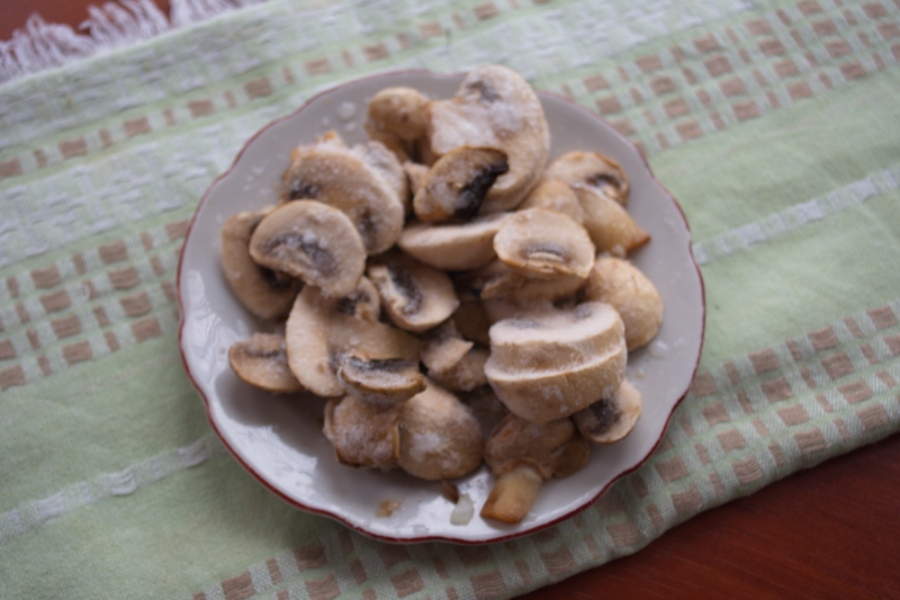 3. Mushrooms I take frozen but can be fresh. Cut them arbitrarily.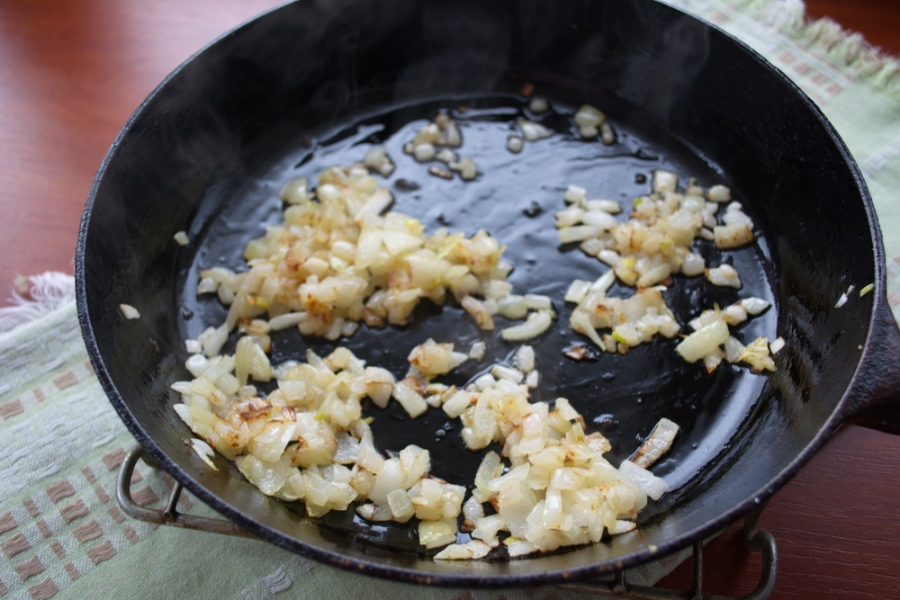 4. In a pan saute the onions.

5. Add mushrooms and cook all together.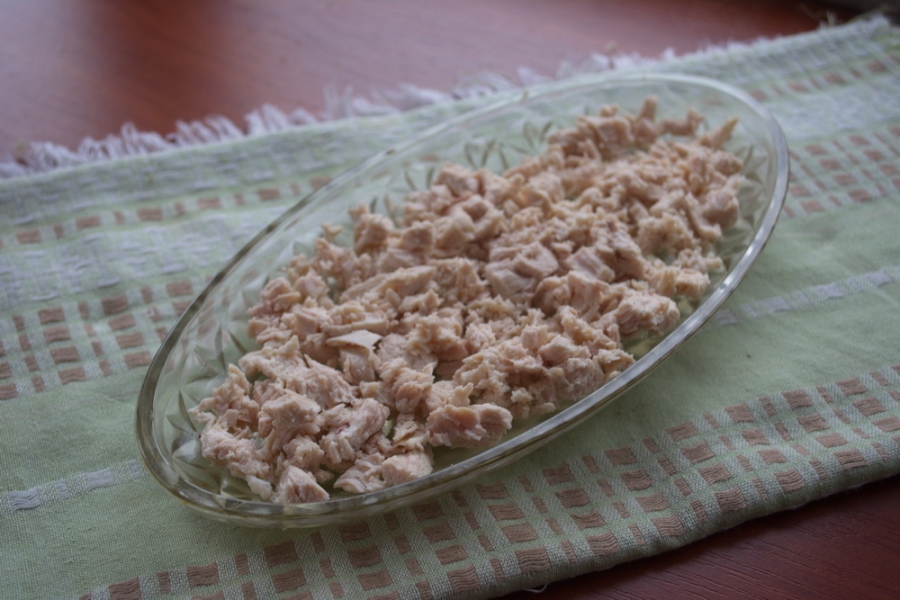 6. Chicken meat finely chop and put in a salad bowl. Layer with mayonnaise.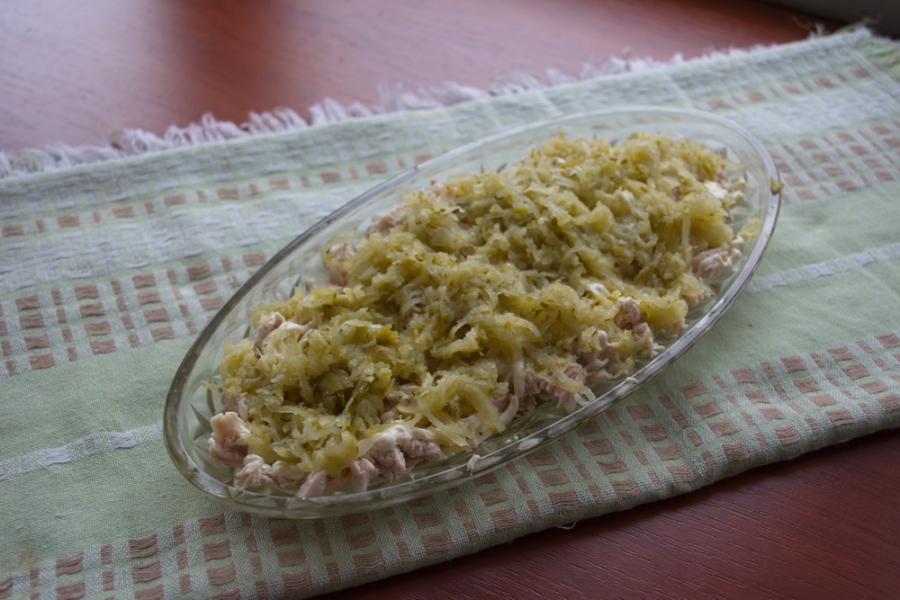 7. Lay the next layer of grated cucumber. Layer with mayonnaise.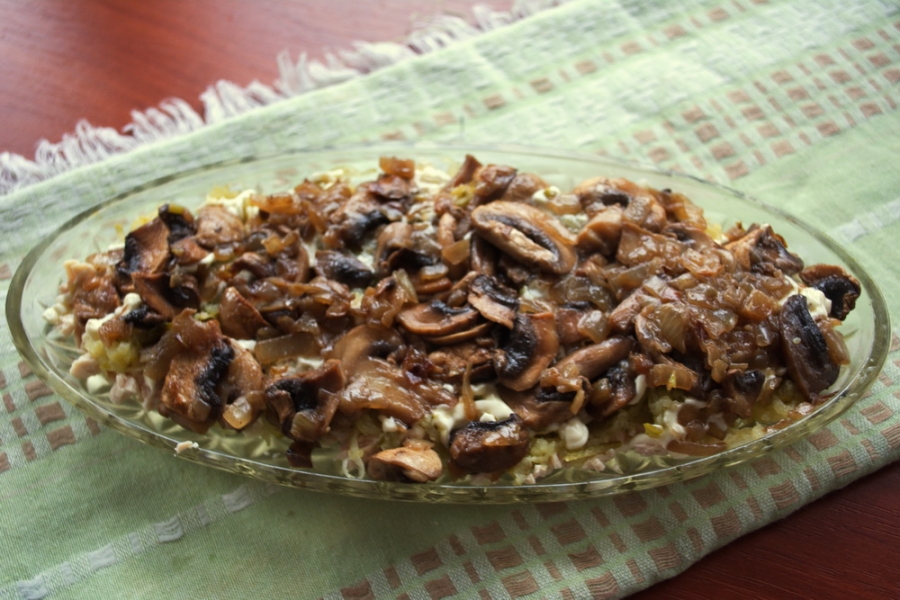 8. The next layer – fried mushrooms with onions. Layer with mayonnaise.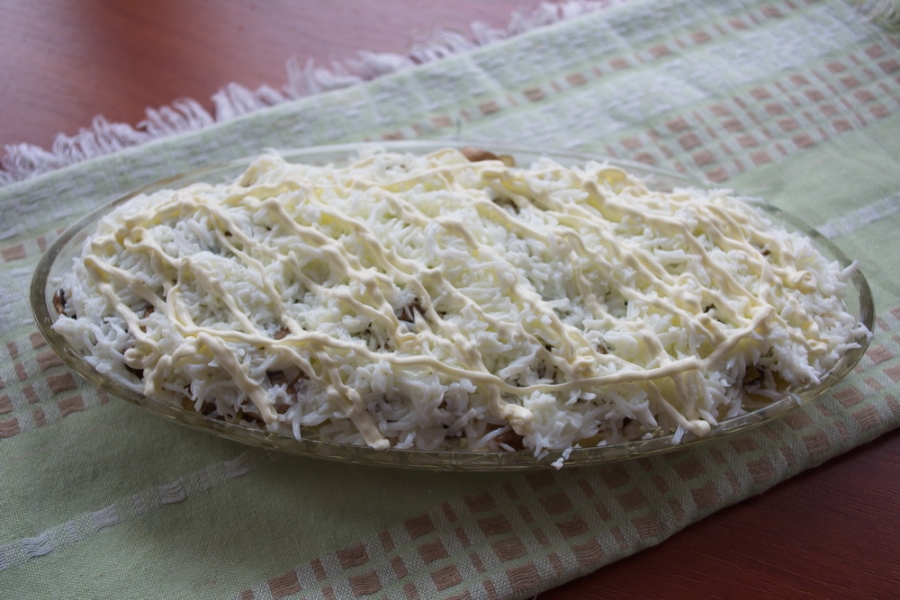 9. Separate the whites from the yolks. Proteins grate and place the next layer. Grease with mayonnaise.

10. Grate on a fine grater yolks. Gently lay the top layer.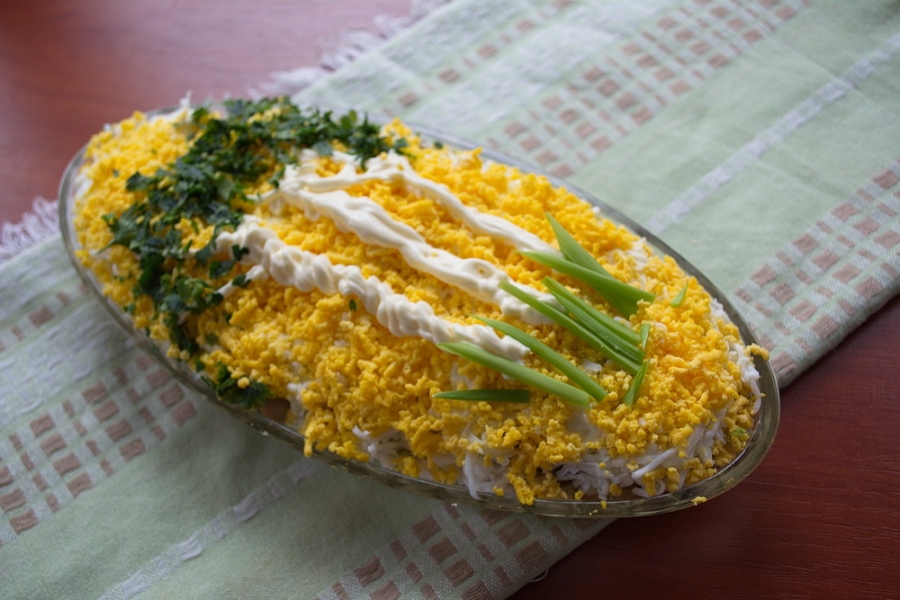 11. Mayonnaise on top of the yolks add two or three birch trunk with branches. Chop the greens and make a semblance of twigs and grass.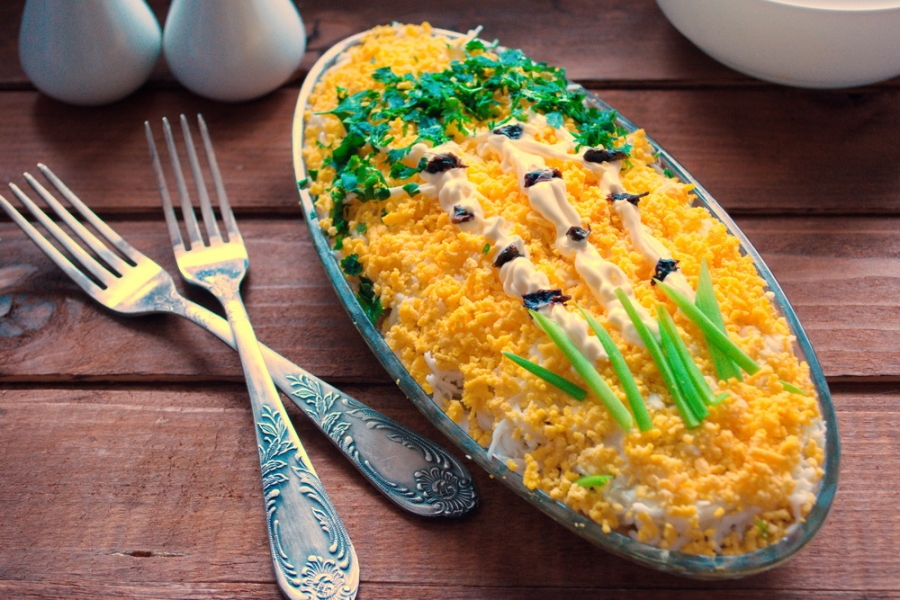 12. Prune make lines on the trunks. The salad to soak for about 1 hour in the refrigerator and can be served to the table.