Salad Dnister – invented in the Transcarpathian region and is named in honor of the Dniester river salad, which has become very popular both in Ukraine and abroad. Cheap and easy, but very tasty.
Description of preparation:
The Dniester river is not only the largest river in Ukraine, but also very tasty salad, named after this river. As far as I know the story of this salad, it was invented in the region of Transcarpathia, however, subsequently due to their cheapness, simplicity of preparation and Goodies spread all over Ukraine and even beyond. The main thing here – to choose the right sausage. Perfect smoked or smoked sausage Krakovskaya-type or Ternopil. Then the Dniester salad is incredibly tasty. Try it!

Ingredients:
Cabbage — 500 Grams
Smoked sausage — 200 Grams
Canned green peas — 300 Grams
Mayonnaise – to taste
Salt – to taste
Servings: 3-4
How to cook the "Salad "Dniester""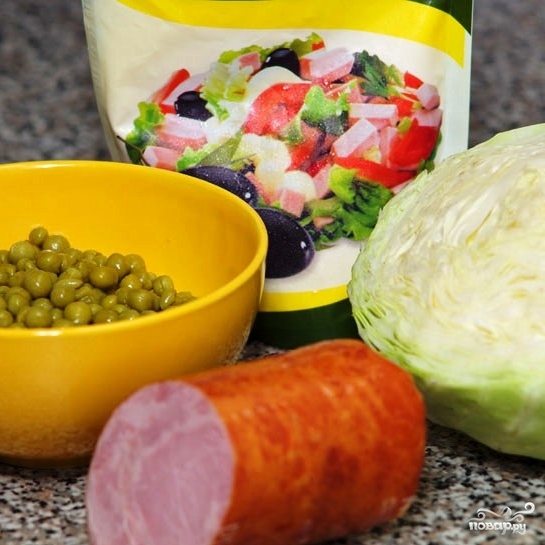 Prepare all the ingredients: the peas drain out the water, wash the cabbage, sausage peel.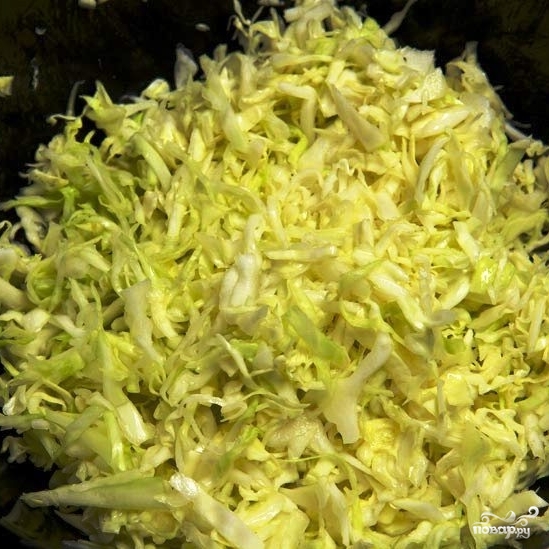 Cabbage finely shinkuem in a large bowl, sprinkle with salt.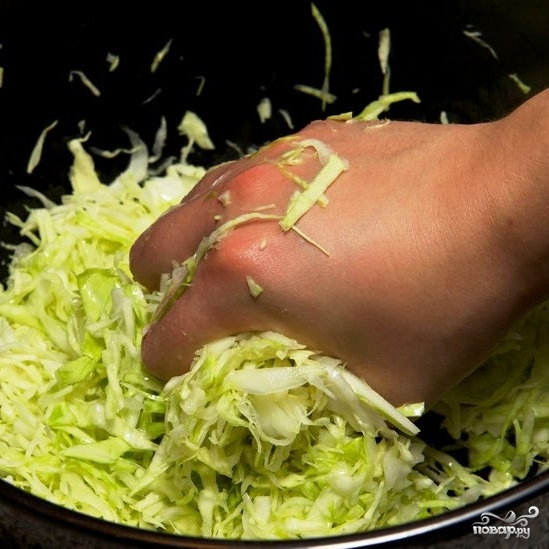 Hands thoroughly triturated our cabbage, so she gave the juice and become softer.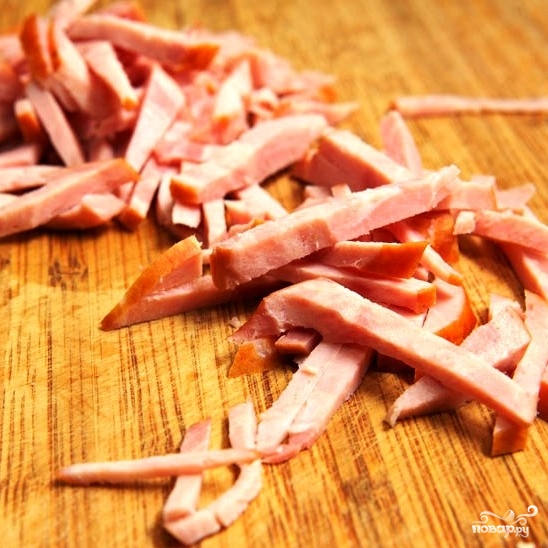 Cubes cut our sausage.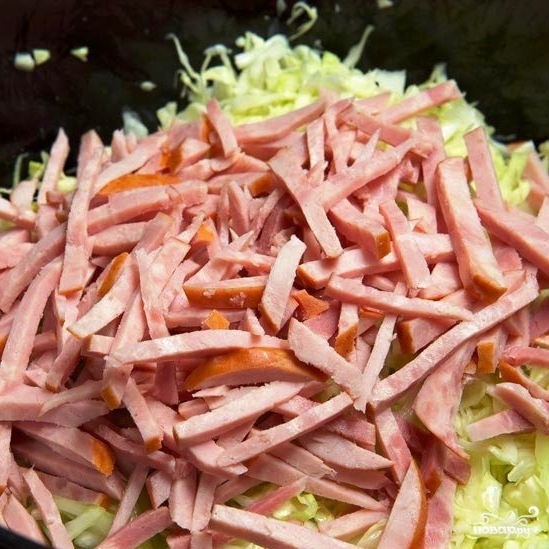 Mix sausage and cabbage.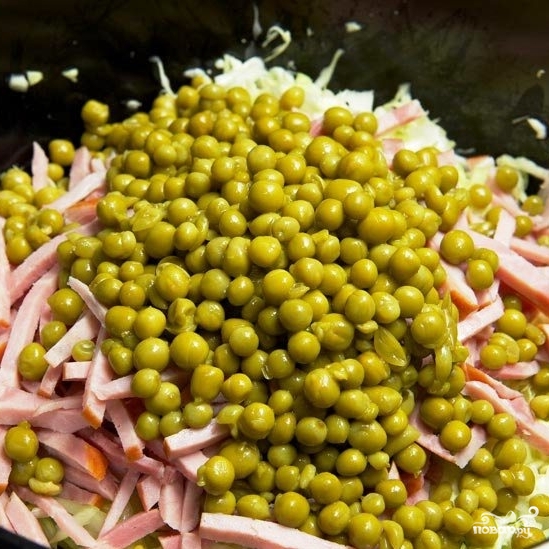 There also add the peas.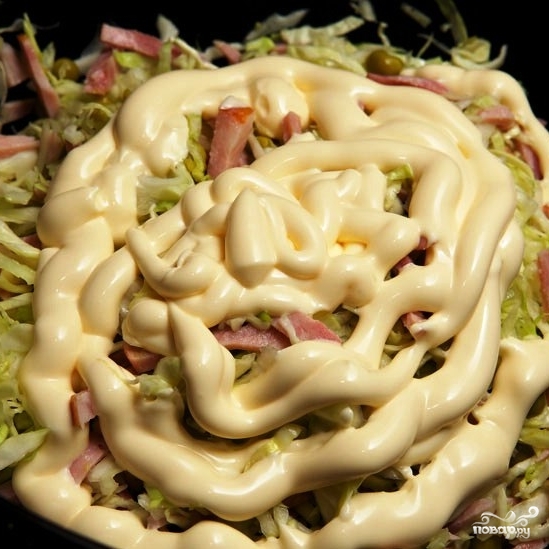 Season with mayonnaise and stir.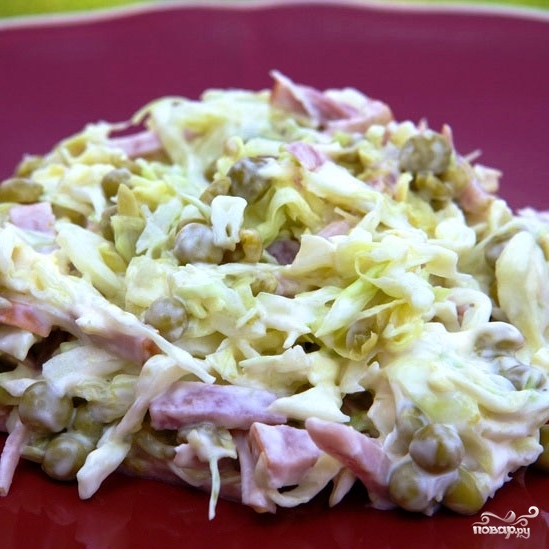 Served. Bon appetit!