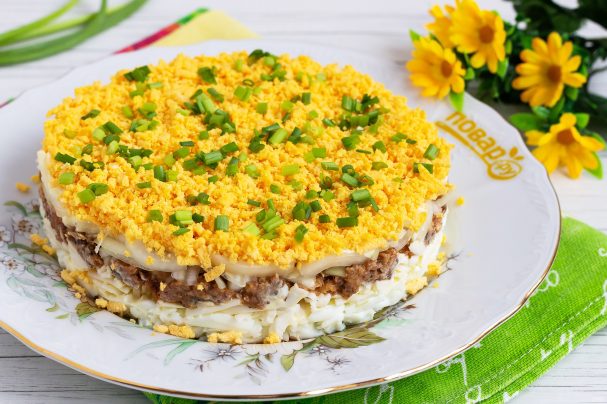 The unexpected discovery for me was this simple but delicious salad! I never thought that this combination, so will appreciate and enjoy. Recipe Roxana Babayan.
Description of preparation:
To prepare the salad we will need a cooking ring with a diameter of 16 cm With it, the salad will be more neat and beautiful. Or make in portion the rings. Otherwise, everything is simple and clear! It remains only to tell you step by step how to cook salad "Elegy". Very tasty!

Ingredients:
Fish in tomato sauce — 200 Grams (canned)
Egg — 5 Pieces (boiled)
The processed cheese — 1 Piece
Onion — 1 Piece
Mayonnaise — to taste
Vinegar 9% — 3 Tbsp. spoon
Sugar — 3 Tbsp. spoon
Greens — to taste (for decoration)
Servings: 6-8
How to cook the "Salad "Elegy""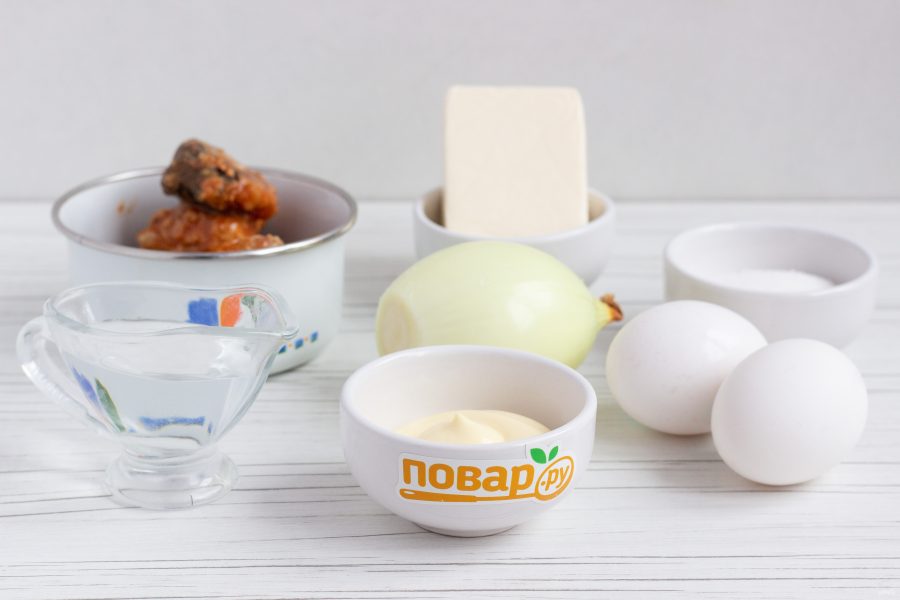 Prepare all the necessary ingredients. Eggs in advance boil and cool. Of canned I fish in tomato sauce. Extra sauce is not needed. We obtain from the banks the fish.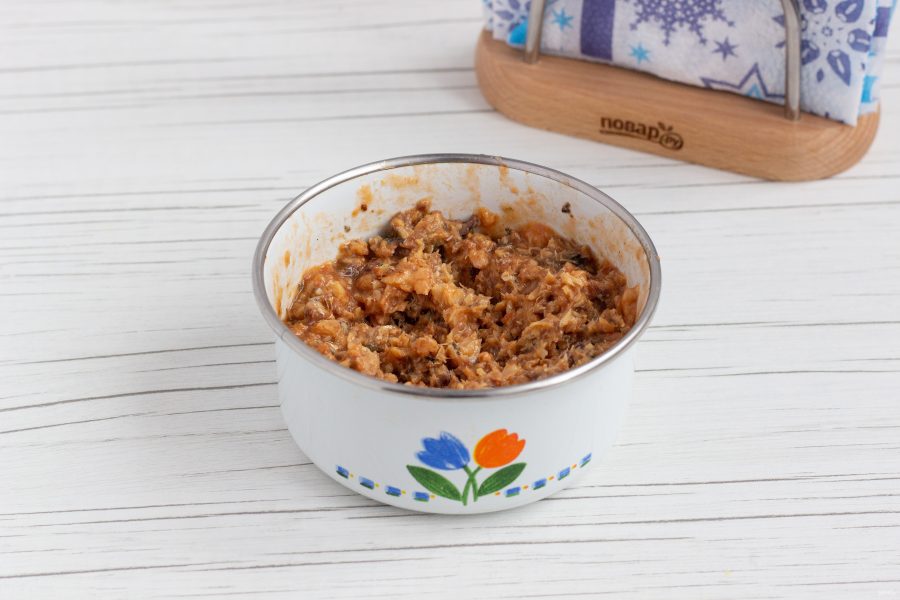 Mash fish with a fork.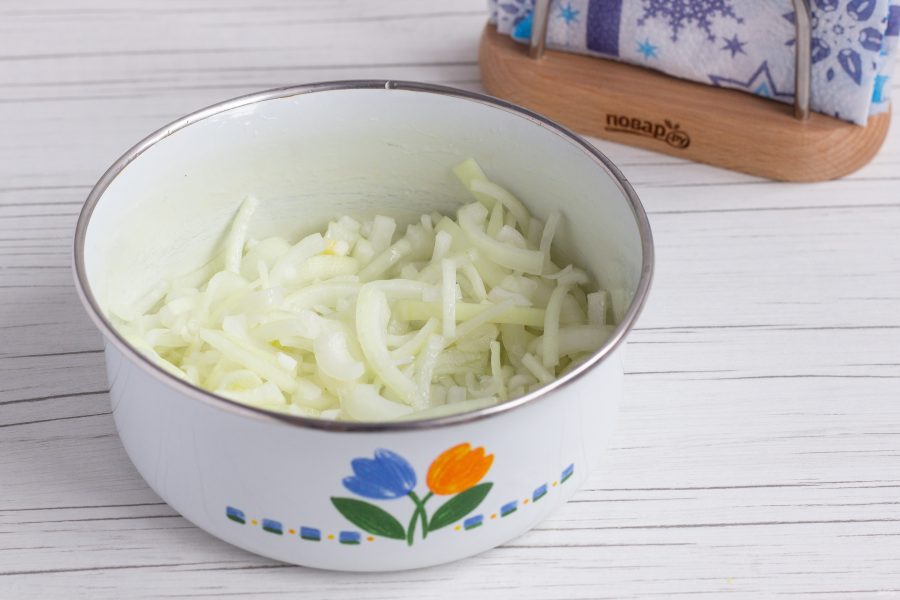 Cut onions into quarters rings, pour a mixture of sugar and vinegar. Put aside to marinate, while we handle the rest of the ingredients.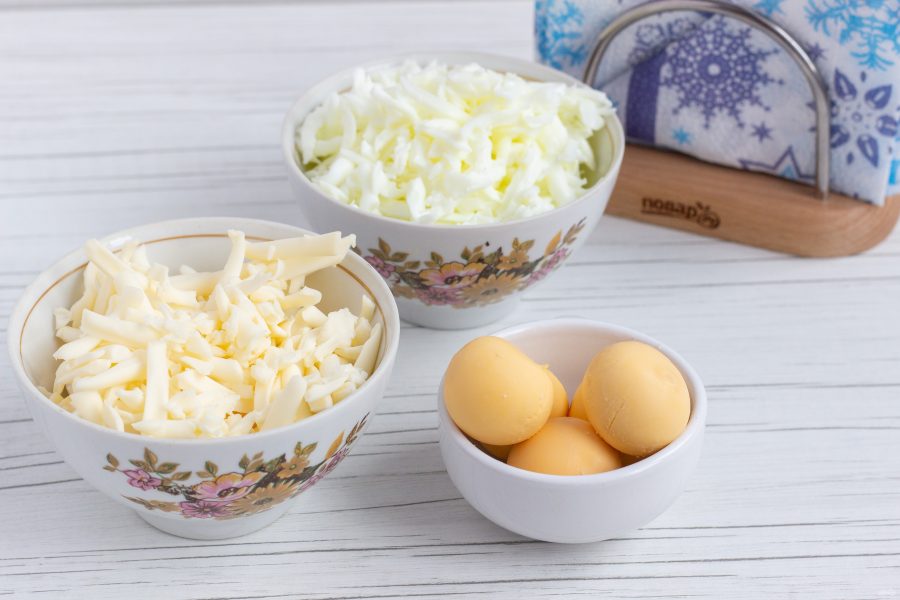 Divide the eggs into whites and yolks. Cheese and proteins grate on a coarse grater separately from each other.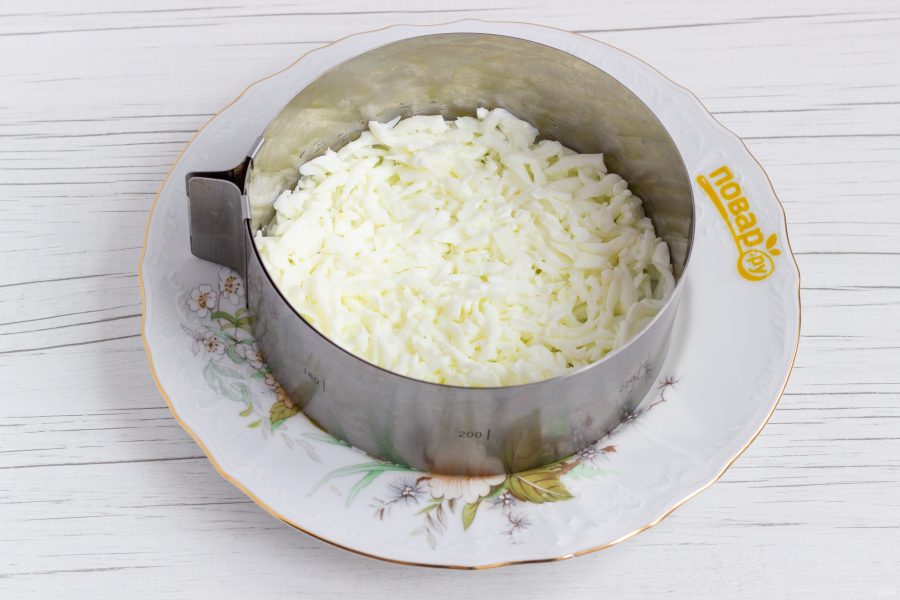 Start laying out the salad. The first layer – proteins and mayonnaise.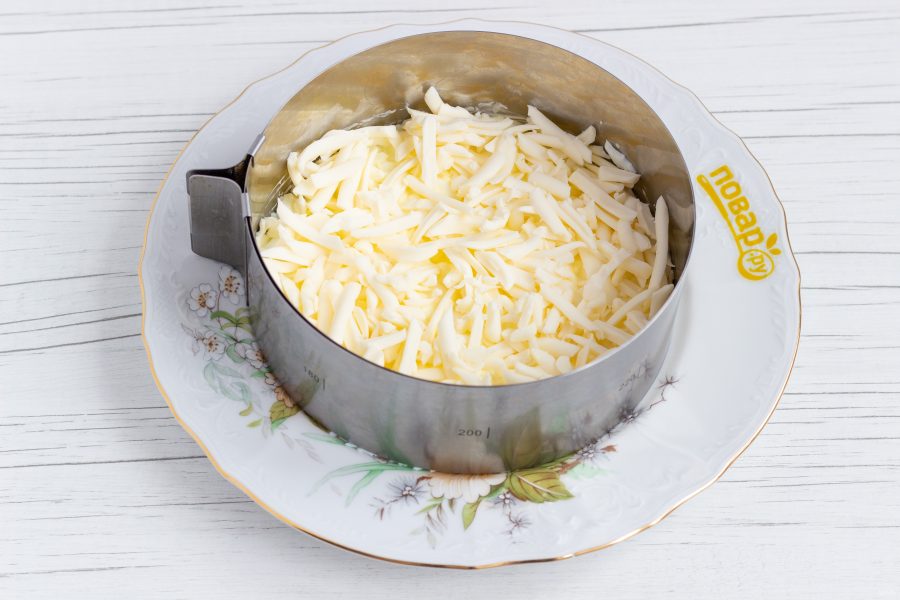 Second layer – cheese, and mayonnaise.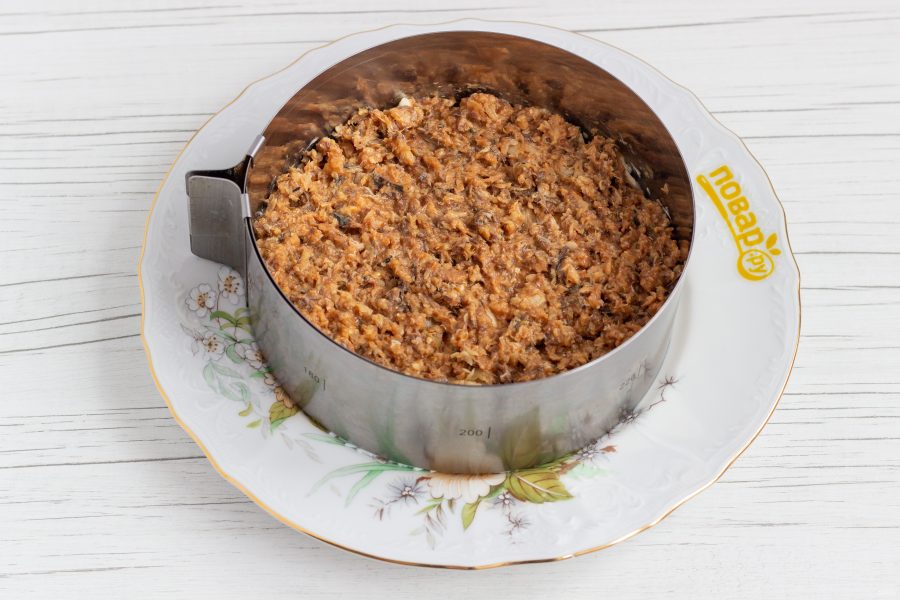 The third layer is the fish without mayonnaise.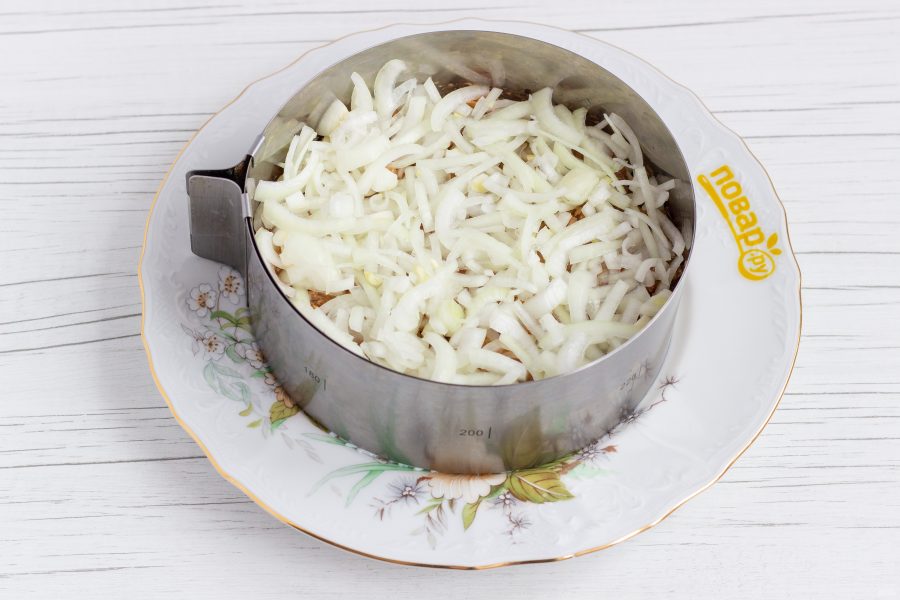 Strain the onions from the marinade and rinse with cold water to remove excess sugar. You can wet a paper towel and put the fourth layer salad with mayonnaise.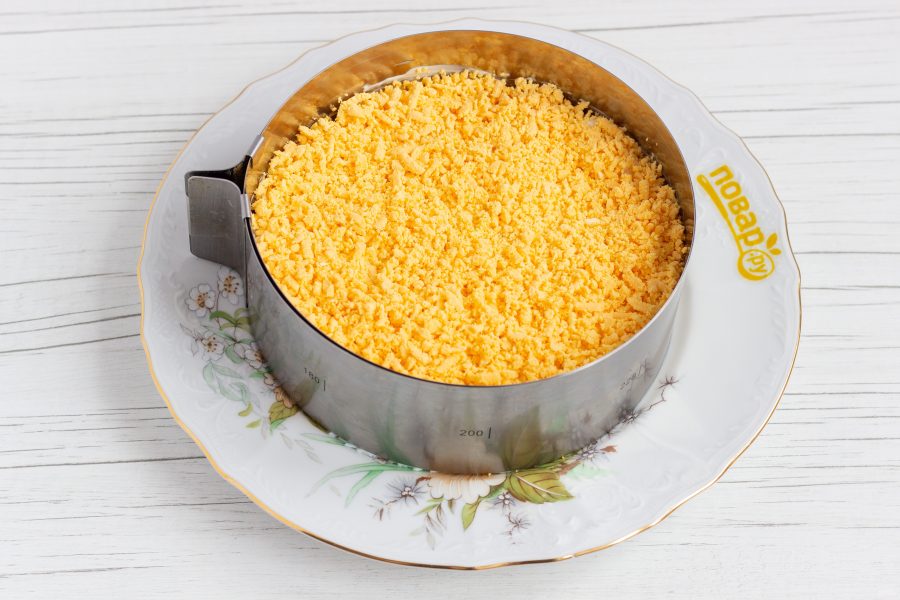 The last layer – yolks, grated on a fine grater.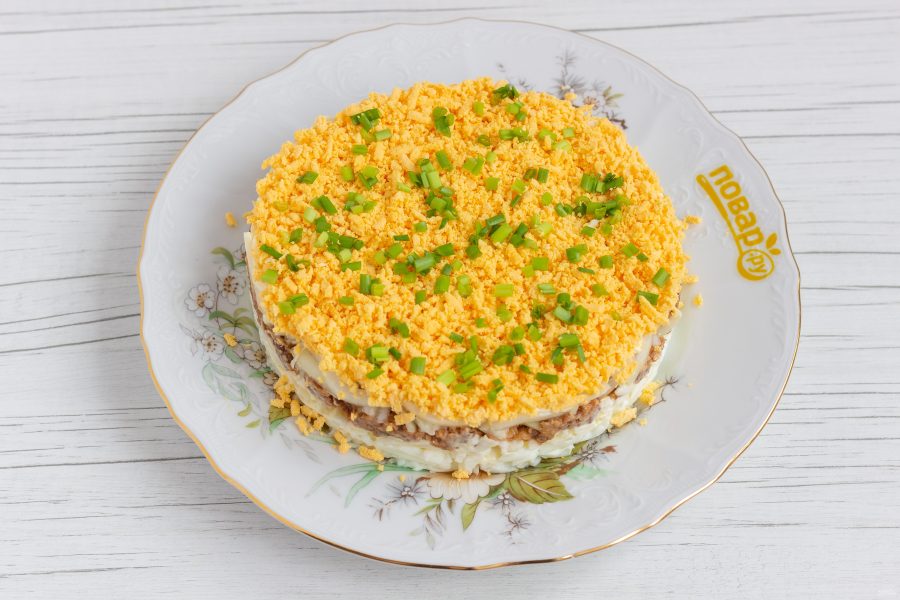 Garnish with a little salad of fresh greens or according to your taste and carefully remove the ring. It will be good if the salad marinate for 30-60 minutes in the refrigerator, but it is very tasty.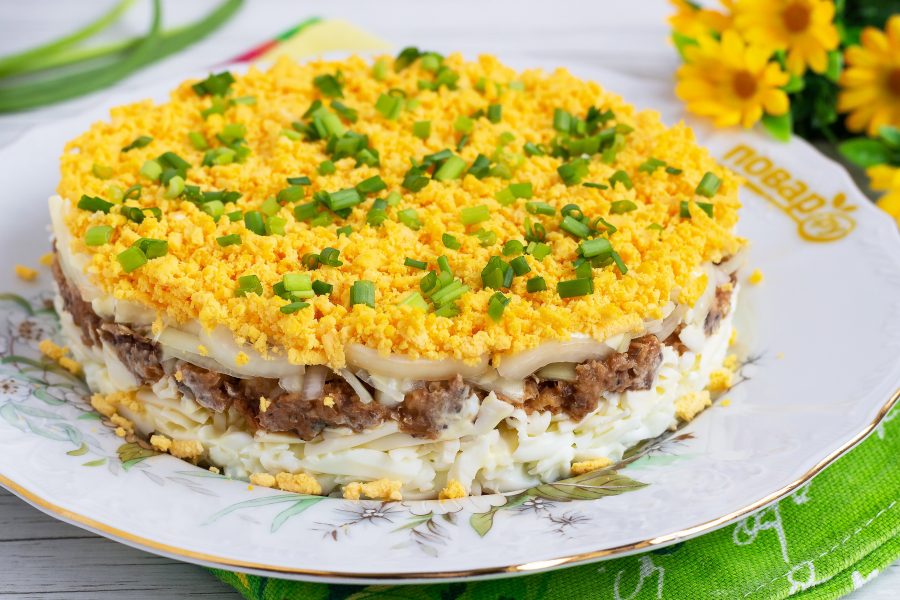 Bon appetit!