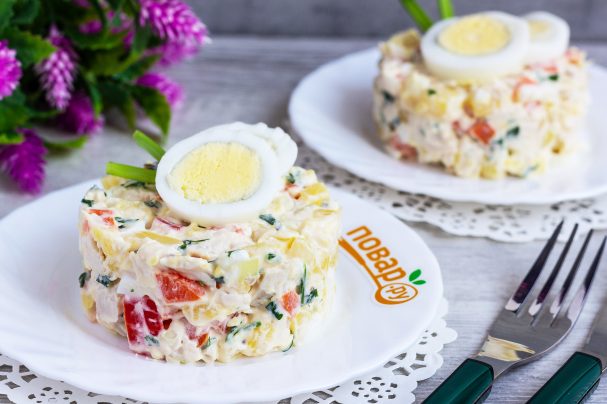 Very tasty homemade salad with vegetables and chicken! Harmonious, hearty, winter! All that is needed! Be sure to cook for their loved ones in the day.
Description of preparation:
Bright and tasty! Chicken salad prepare by any convenient method: boil, fry on a dry pan or cook in a slow cooker. Can be used for making any spices and seasonings for chicken. So the salad will be more spicy and play with new tastes. Now let's see how to cook salad "Friend".
Purpose:
For lunch / For dinner / On holiday table / Holiday dinner
The main ingredient:
Poultry / Chicken / Chicken fillets
The dish:
Salads
Ingredients:
Chicken fillet — 200 Grams
Potatoes — 2-3 Pieces
Carrots — 1 Piece
Bulgarian pepper — 1 Piece
Onion — 1 Piece
Chicken egg — 3 Pieces
Parsley fresh — Beam (small)
Mayonnaise — to taste
Salt — to taste
Servings: 4-5
How to cook the "Salad "Friend""

Prepare all the necessary ingredients. Breast fillets I had pre-boiled in salted water. Potatoes, carrots, and eggs also pre-boil in salted water. Then cool and peel.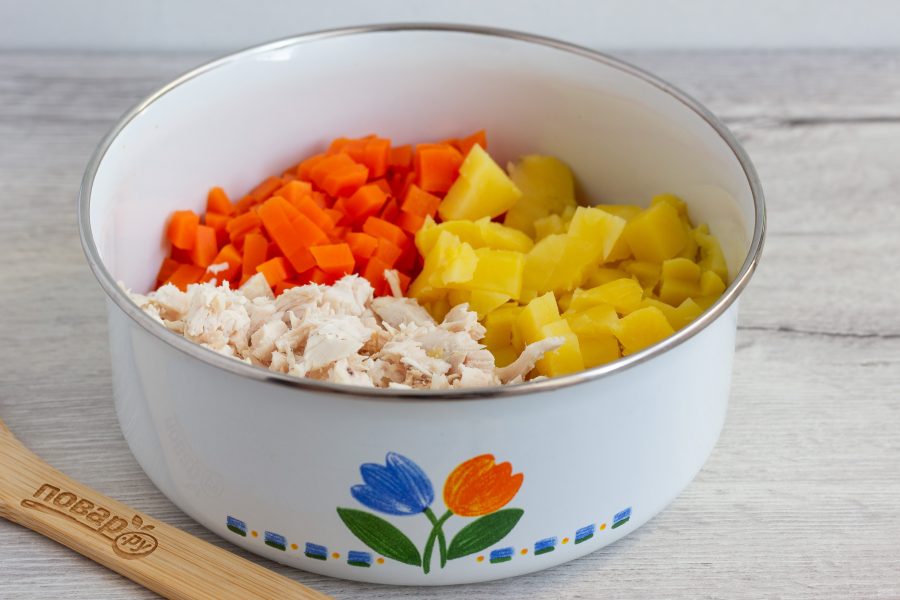 Carrots, potatoes and chicken breast cut into cubes.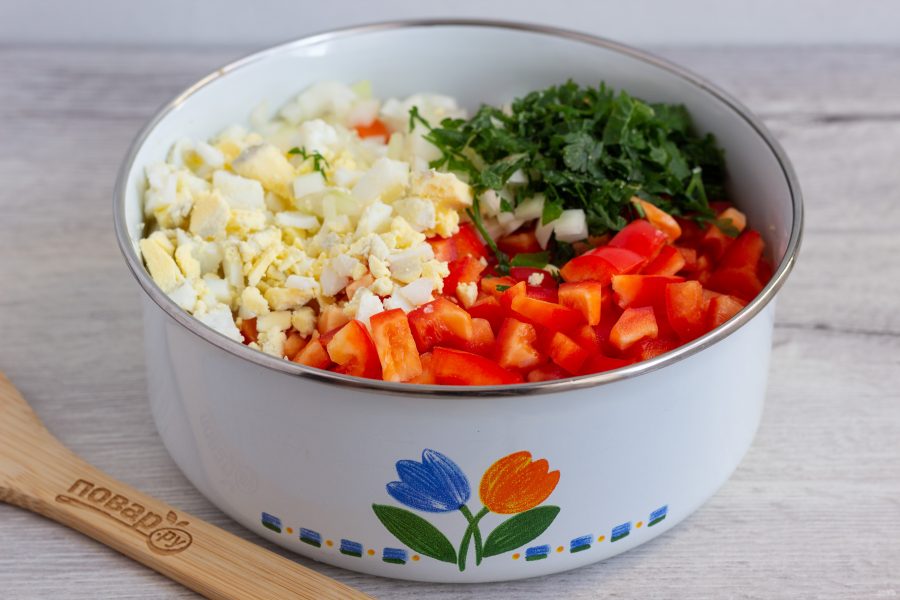 Then cut into cubes 2 eggs, onions and peppers. Greens finely chop.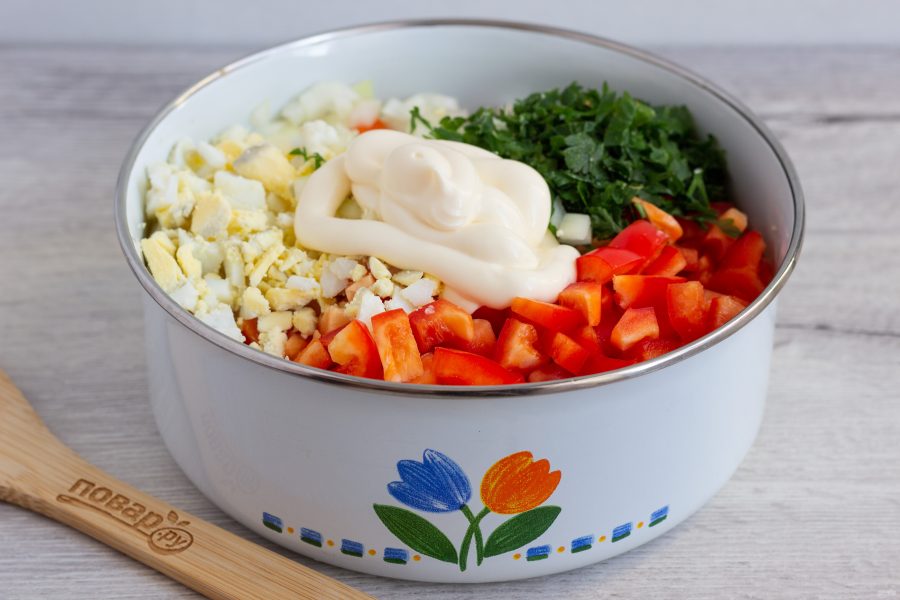 Season the salad with mayonnaise, stir and add salt to taste.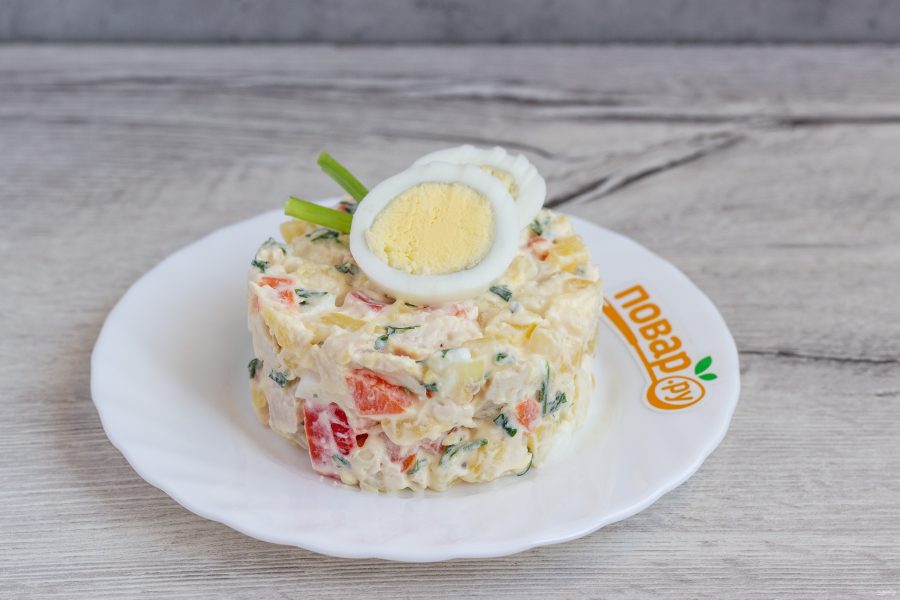 With the help of cooking rings (diameter 10 cm) lay out the salad portion. The last egg cut into slices and decorate the salad.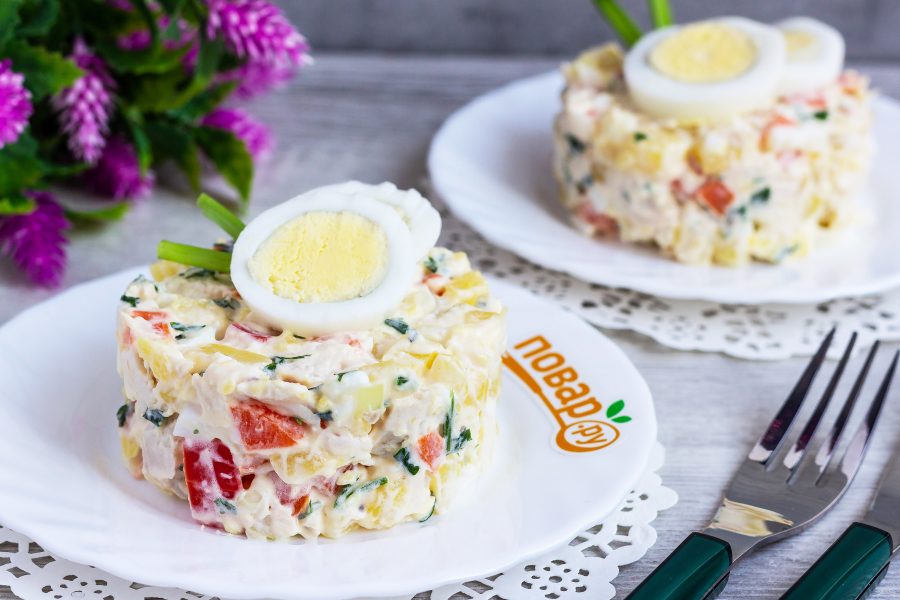 Bon appetit!
Tip from the chef:
If you don't have a cooking ring, make it out of liter plastic bottle.