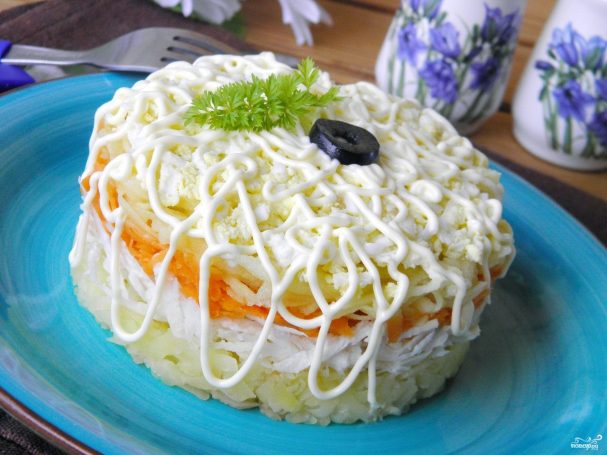 Offer a recipe how to cook salad "Governor". This is a delicious dish of mostly raw foods. You can fill with mayonnaise or sour cream with mayonnaise so the salad will be even juicier.
Description of preparation:
Do not put too much mayonnaise, the layers are better kept. During the Assembly of the salad use a press, which is very convenient tamping each layer and to remove the serving ring. I love this salad. It is easy to cook, and love him without exception!

Ingredients:
Potatoes, boiled in their skins — 2-3 Pieces
Onion — 1 Piece
Radish or radish — 1-2 Pieces
Raw carrots — 1 Piece
Green Apple — 1 Piece
Egg boiled — 2 Pieces
Salt — to taste
Mayonnaise — to taste
Number of servings: 2
How to cook the "Salad "Governor""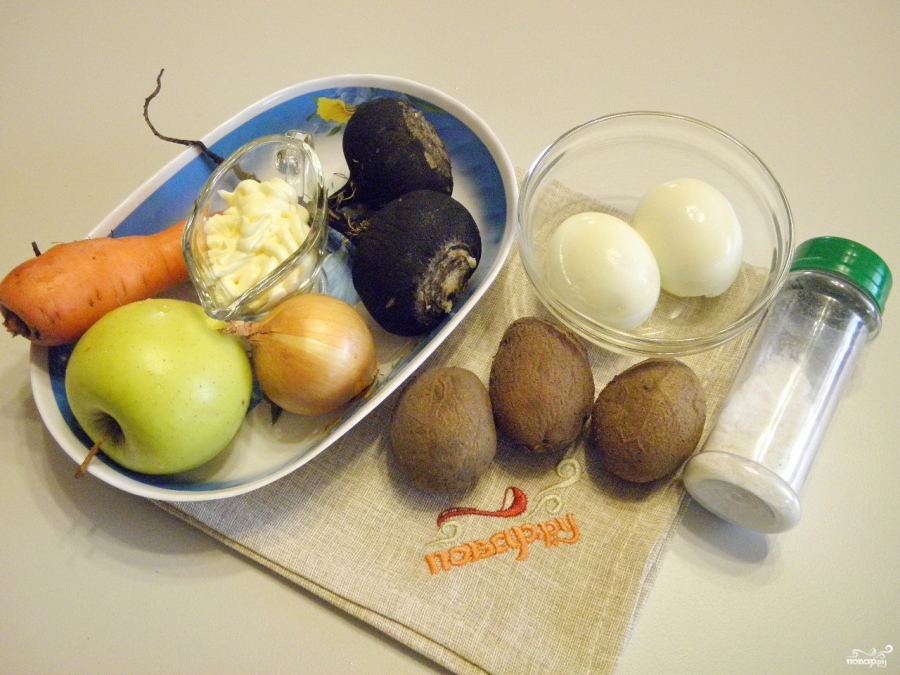 Prepare foods for salad. Boil potatoes and eggs until done. All cool. All ingredients, RUB on a coarse grater. With Apple previously peel off the skins. If the onion is bitter, then wash it in boiled water.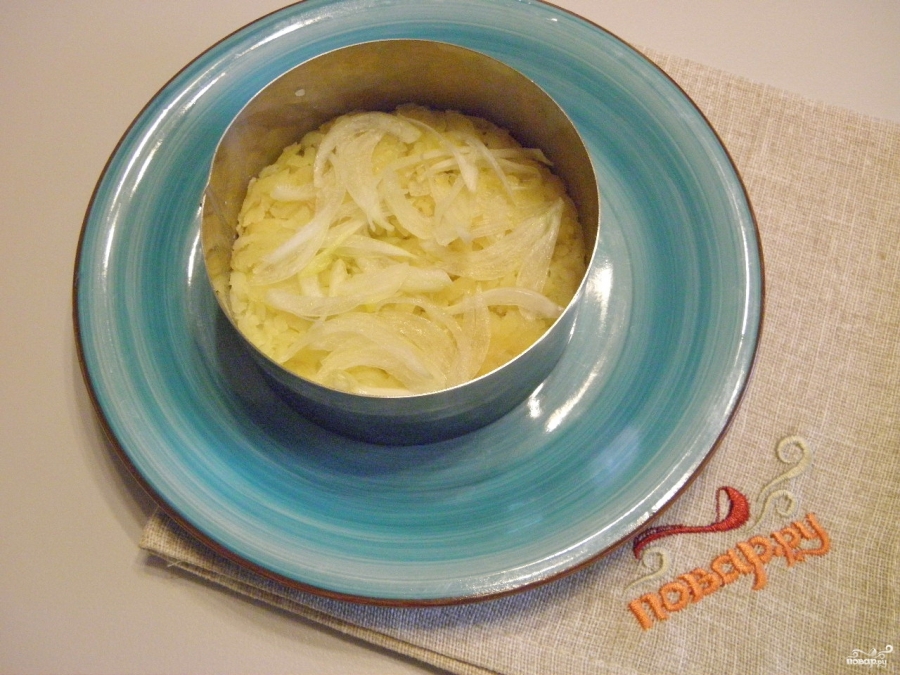 The salad is served a La carte. Take a plate, place a serving ring. On the bottom place a layer of potatoes, then onions and mayonnaise, salt to taste.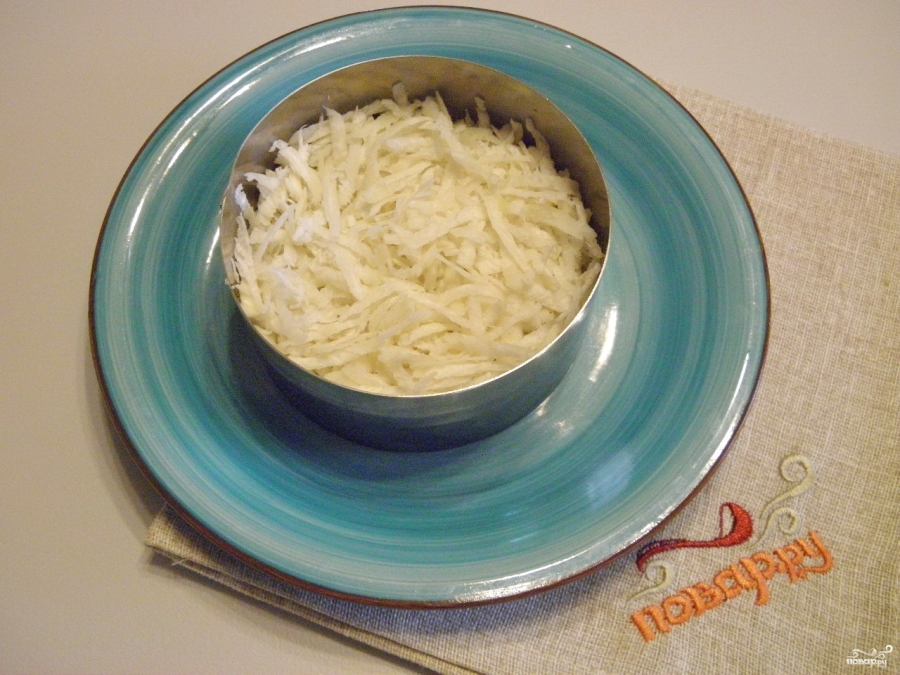 The next layer – radish and mayonnaise. Salt to taste.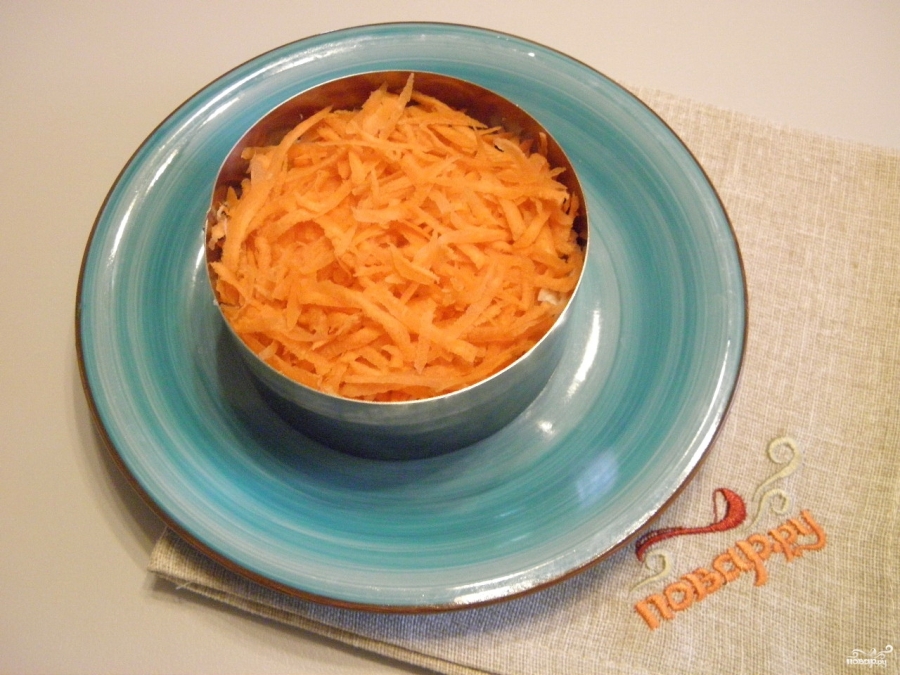 The next layer put grated carrot and mayonnaise.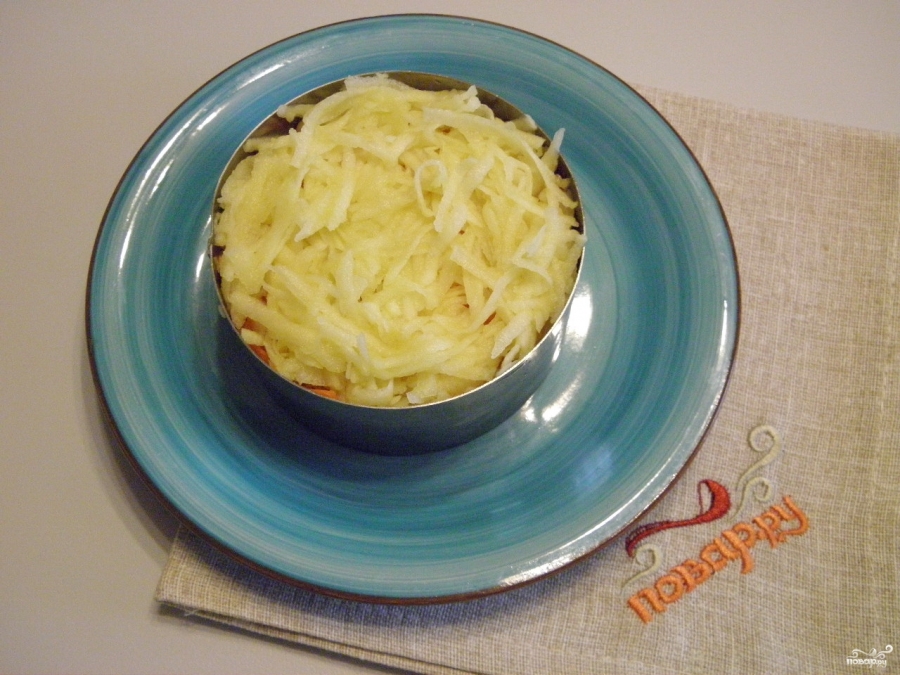 Next — a layer of Apple.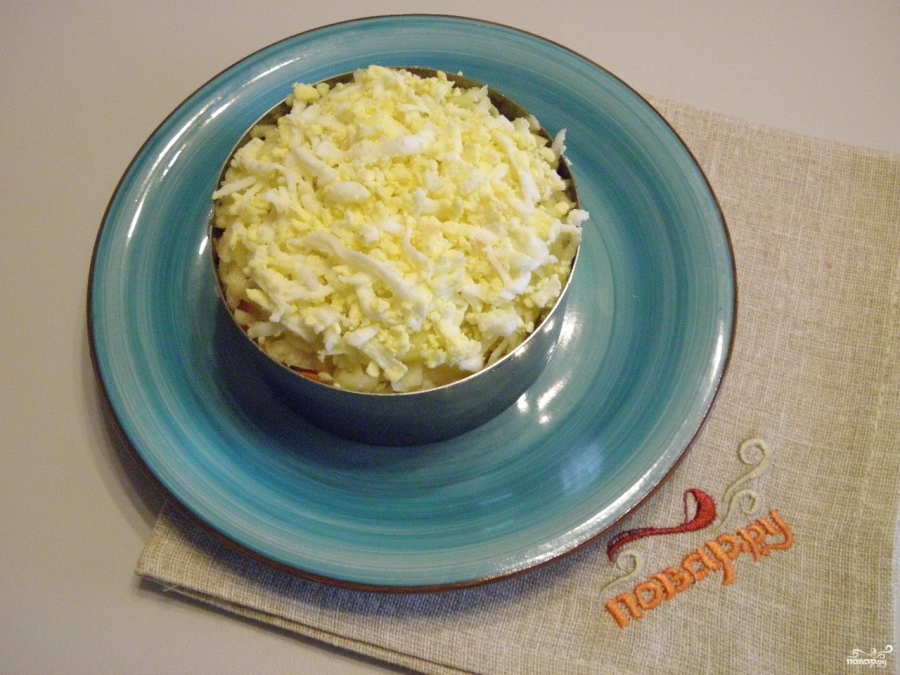 And the last layer we will have a boiled egg. Lettuce cover with mayonnaise and decorate with greens. Let it stand to soak for 10-15 minutes.