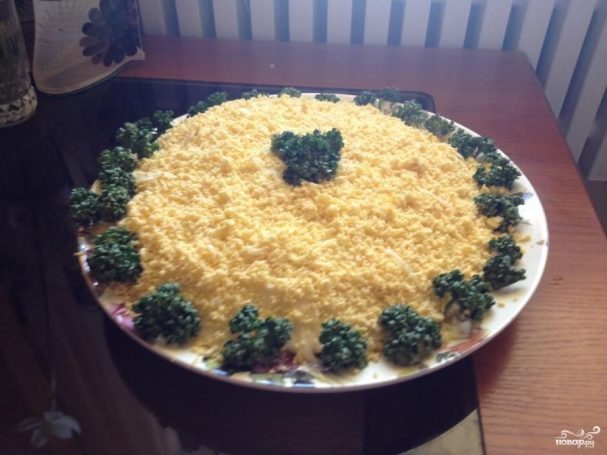 The familiar salad, suitable for the festive table for any occasion. Mimosa salad – classic salad recipe easy to prepare and incredibly soft to the taste.
Description of preparation:
Recipe salad Mimosa, the main ingredients of which are canned fish, eggs and onions with a dressing made of mayonnaise. The name of the dish reflects the view of salad in itself depicts the flowers of Mimosa on a snow surface. Holiday classic Mimosa salad is on par with such culinary celebrities of our feast as Olivier and herring under a fur coat. Submitted my recipe salad Mimosa classic, all just like in a cookbook.

Ingredients:
Canned fish in oil — 200 Grams (1 Bank better saury)
Potatoes — 300 g (4 medium potatoes)
Carrots — 200 Grams (4 medium carrots)
Onion — 100 Grams (2 medium onions)
Cheese — 150 Grams (Solid grade)
Mayonnaise — 250 Grams
Eggs — 4 Pieces
Greens — 50 Grams (Dill or parsley)
Servings: 3-4
How to cook the "Salad "Mimosa" classic"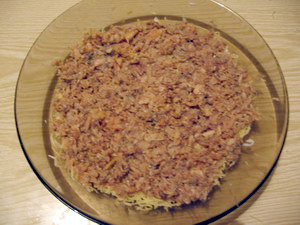 The first thing you need to boil the potatoes, carrots and eggs. Cooked foods cool and clean. On a fine grater grate the potatoes, carrots, egg whites, egg yolks, and cheese (all in separate bowls or plates).
In a bowl put the fish with the butter and mash with a fork across the surface of the bottom of the pan. Top with small amount of mayonnaise.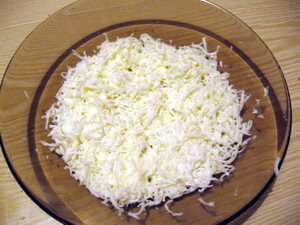 The fish on top spread grated proteins, coat with mayonnaise.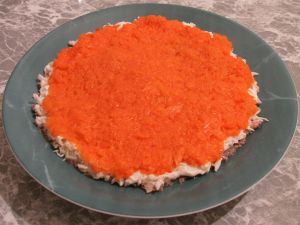 On top of the whites to put the grated carrots and again to grease with a thin layer of mayonnaise.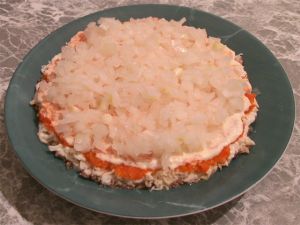 Finely chop the onion, pour boiling water and let stand for 5-10 minutes to remove bitterness.
On top of the carrots put the onions, onion – potatoes, a little salt and grease with mayonnaise.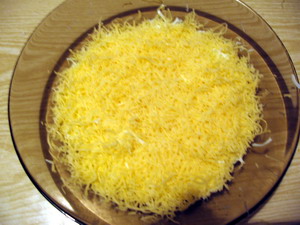 The top finely grate the cheese and grease with mayonnaise.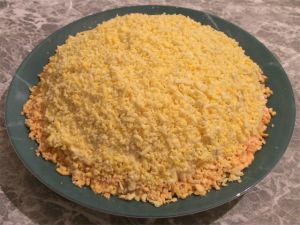 The last layer is the decoration of the salad with grated egg yolks and greens.
Before serving, let stand and soak in cold place for 2 hours.
Bon appetit!