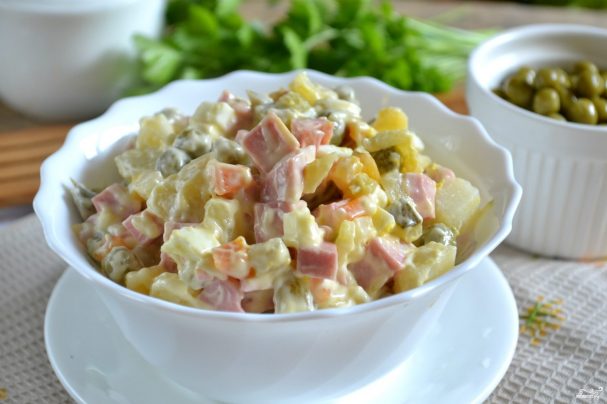 No festive meal is complete without a variety of salads. The most popular among them was a salad "Olivier" in its different variations. Today I propose a classic version of this salad.
Description of preparation:
Salad "Olivier" is very easy to prepare, and every woman can treat your family and guests with this delicious and hearty dish. The key to success in making salads are properly chosen ingredients. Cooked sausage should be fresh and of high quality. Its price should not be lower than the price of meat. Take doctoral or dairy "tie-dye". Polka dots take a brain of sorts. It is more tender and sweet. Mayonnaise also choose bold, because this sauce is made from sunflower oil and egg yolks, and he can't have a low fat content. Or, alternatively, make the mayonnaise themselves. Now I will tell you in detail how to prepare salad "Olivier" classic with sausage in my recipe. You'll need a bit of time and effort — and this salad will decorate your table.

Ingredients:
Potatoes — 3 Pieces
Sausage — 300 Grams
Pickled cucumber — 3 Pieces
Eggs — 4 Pieces
Carrots — 1 Piece
Canned green peas — 200 Grams
Mayonnaise — 180 Gram
Servings: 4-5
How to cook "a Salad "Olivier" classic sausage"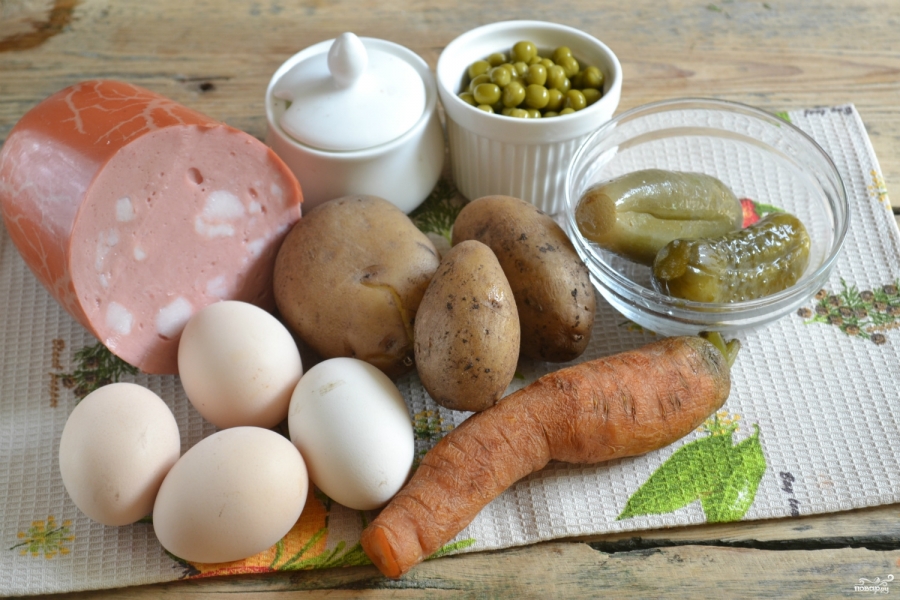 Prepare all the necessary ingredients. Hard boil the eggs (10 minutes). Boil potatoes and carrots in salted water. From canned peas, drain the liquid.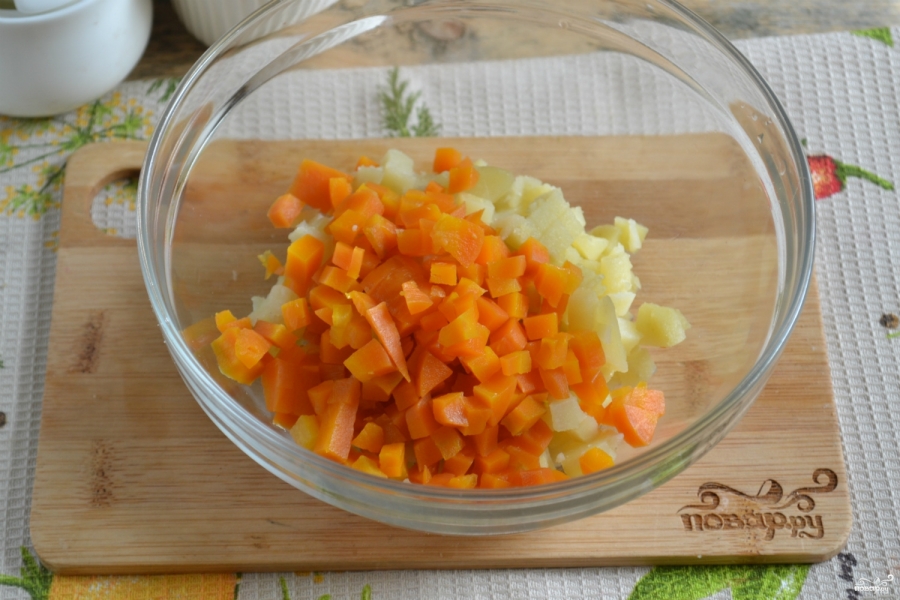 Cut into medium dice carrots and potatoes. Grind them using a mesh (vinegrette), which will speed up the cooking process.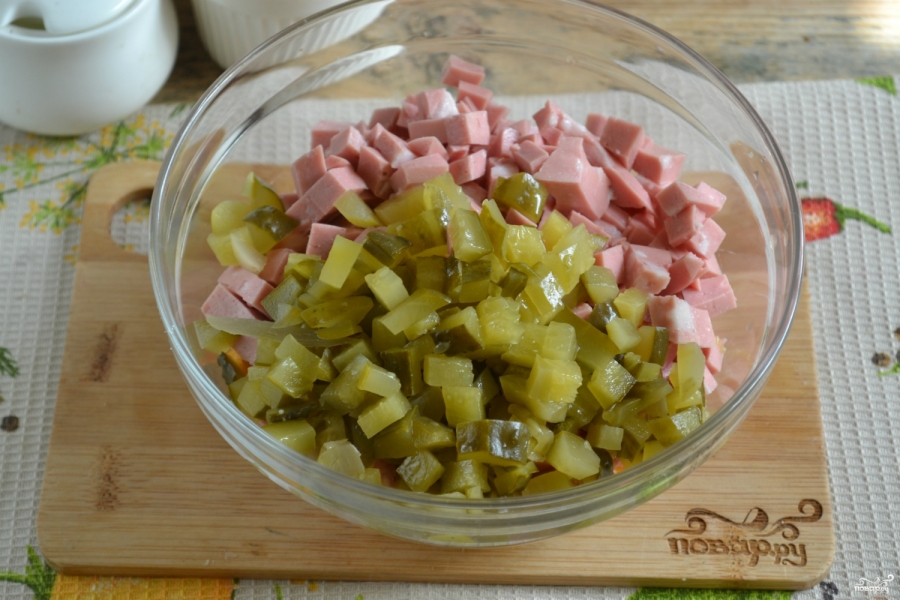 Cubes about the same size chop the pickled cucumbers. Before you can add them to the overall dish, hand gently press the juice to the salad did not flow. The sausage also cut into dice and add to other ingredients.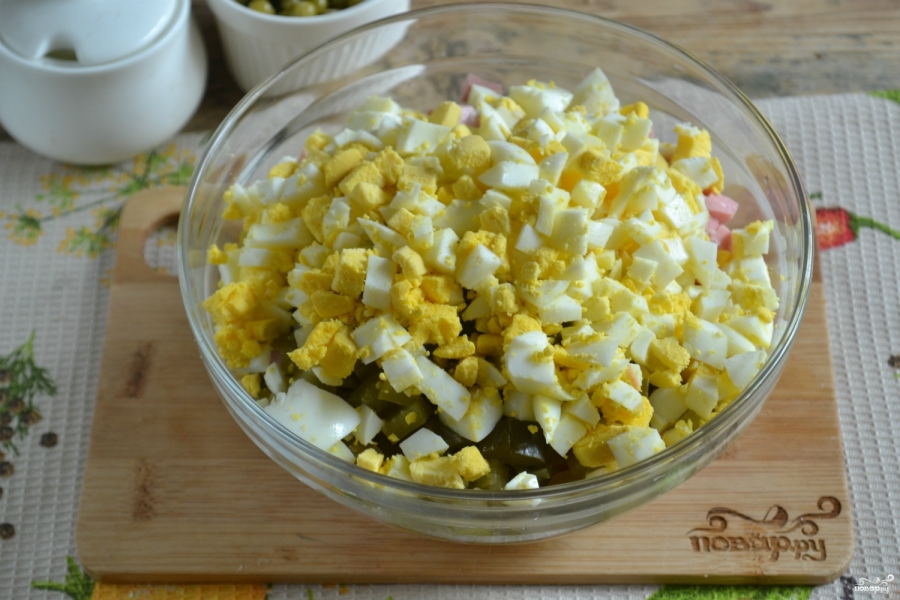 Boiled eggs cut or grind too with vinegrette.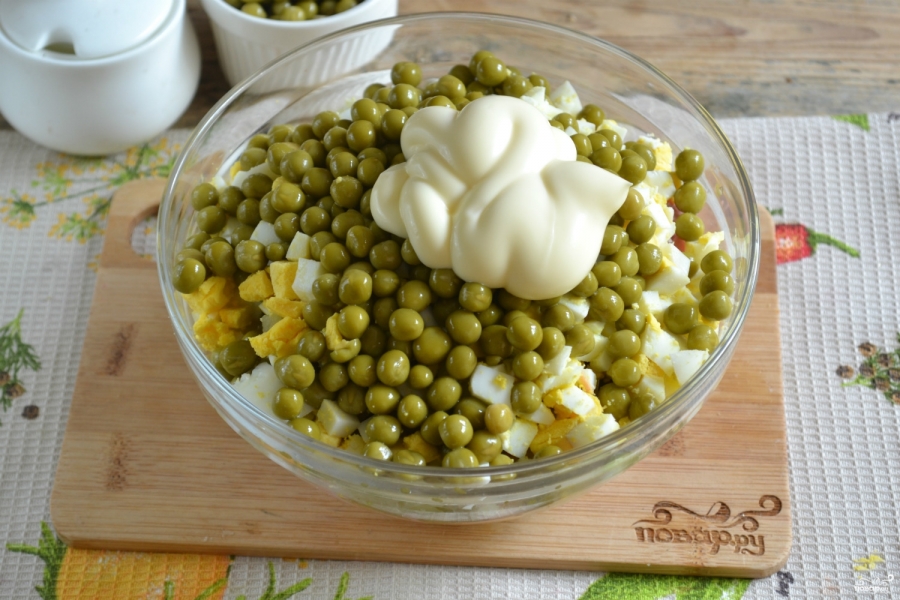 Add pickled peas, salt and mix. Add the mayonnaise.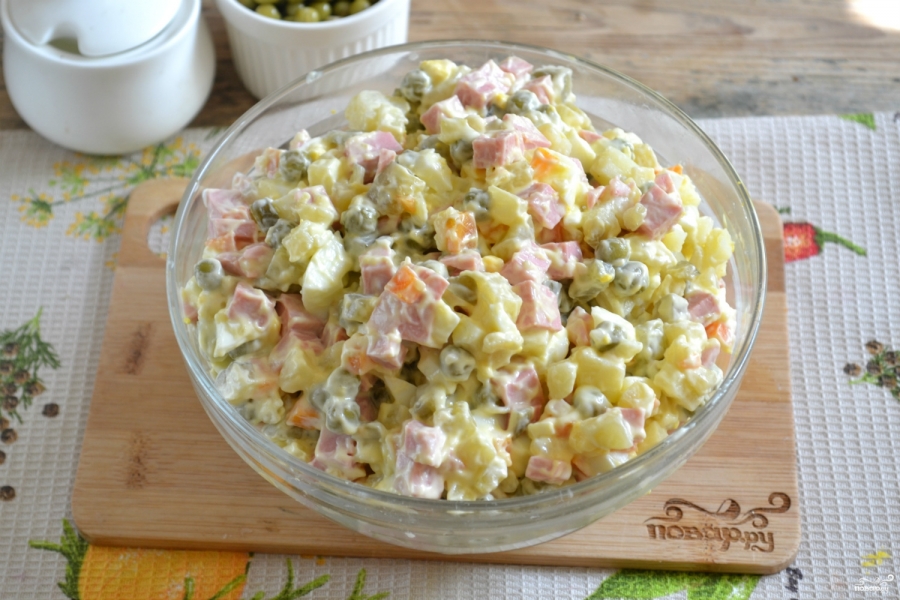 Mix well so that all products were covered with mayonnaise.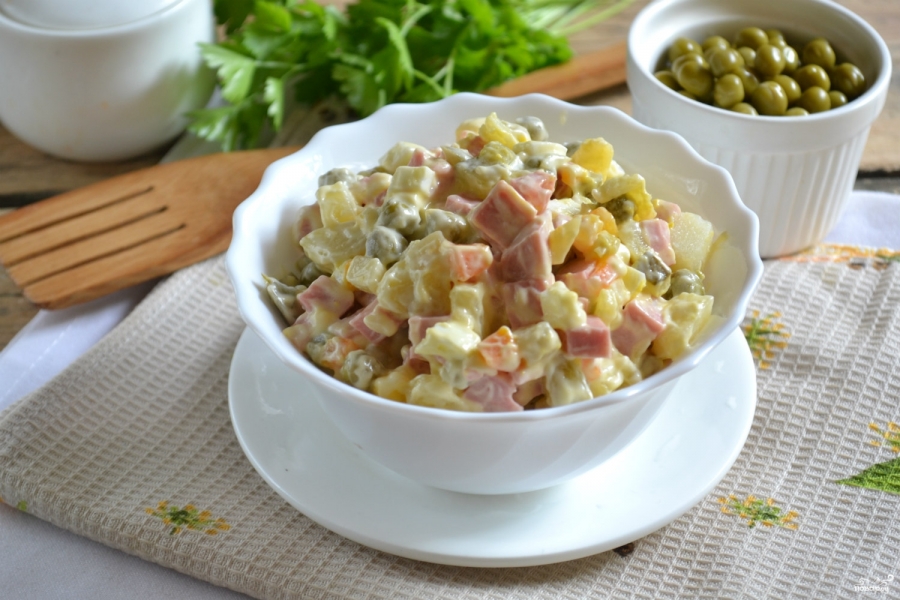 Serve the salad garnish with your favorite greens. Bon appetit!