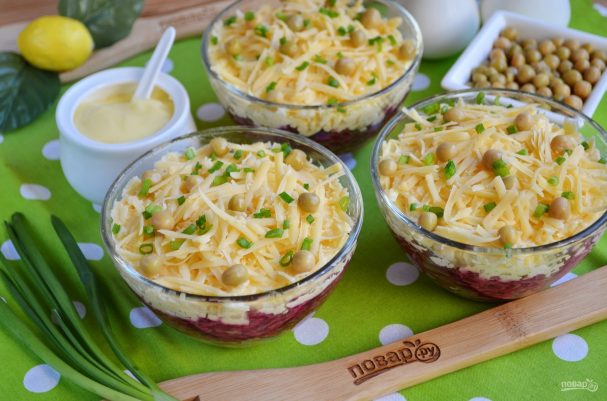 Don't look at such a modest name, very tasty salad! Simple, savory, juicy, well what can I say? A must-try! See how to cook salad "Plain"!
Description of preparation:
The salad needs no impregnation because all the layers are already blended with mayonnaise. Just assemble the salad and serve. There are no tricks with this salad, even the most inexperienced cook, good luck!

Ingredients:
Beets — 4 Pieces (large)
Boiled egg — 4 Pieces
Pickles — 4 Pieces
Hard cheese — 200 Grams
Canned peas — 8 St. spoons
Garlic — 3 Cloves
Mayonnaise – to taste
Salt — to taste
Servings: 4
How to cook the "Salad "Plain""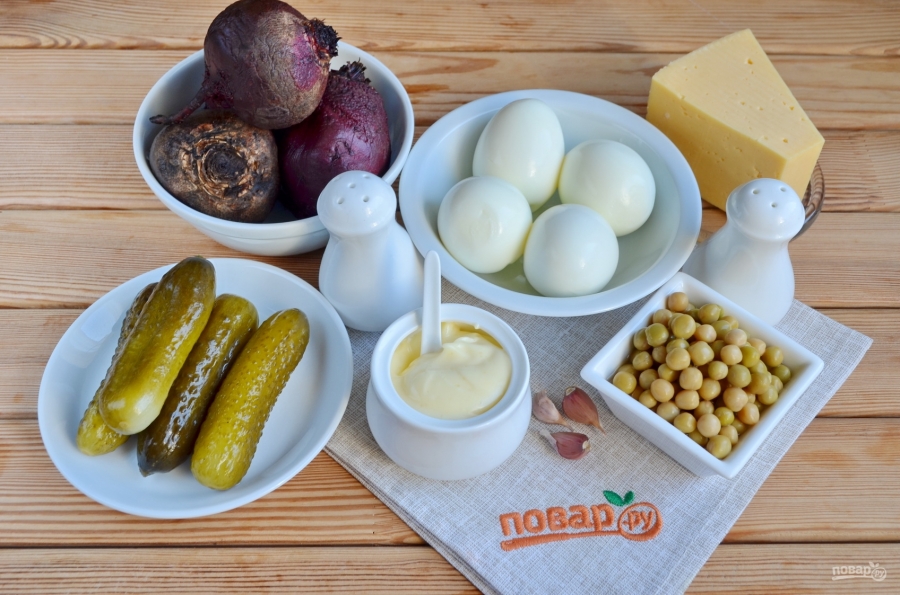 Prepare the foods. Boil the beets, eggs. Cool. Let's get started.

Beets grate on a coarse grater, add salt, 2 cloves of garlic and mayonnaise, stir. Grate cheese on a coarse grater, add 1 clove of garlic, mayonnaise, mix. Grate the eggs, add a pinch of salt, mayonnaise, mix. Cucumbers should also be rubbing on a grater, squeeze out excess moisture.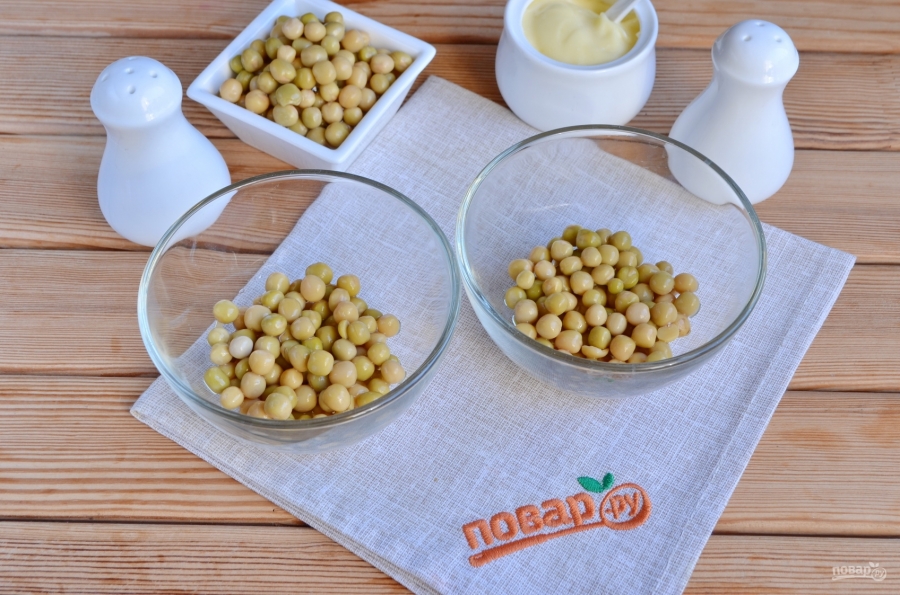 Seizures to assemble salad. Take 4 salad bowl, on the bottom place 2 tablespoons of peas.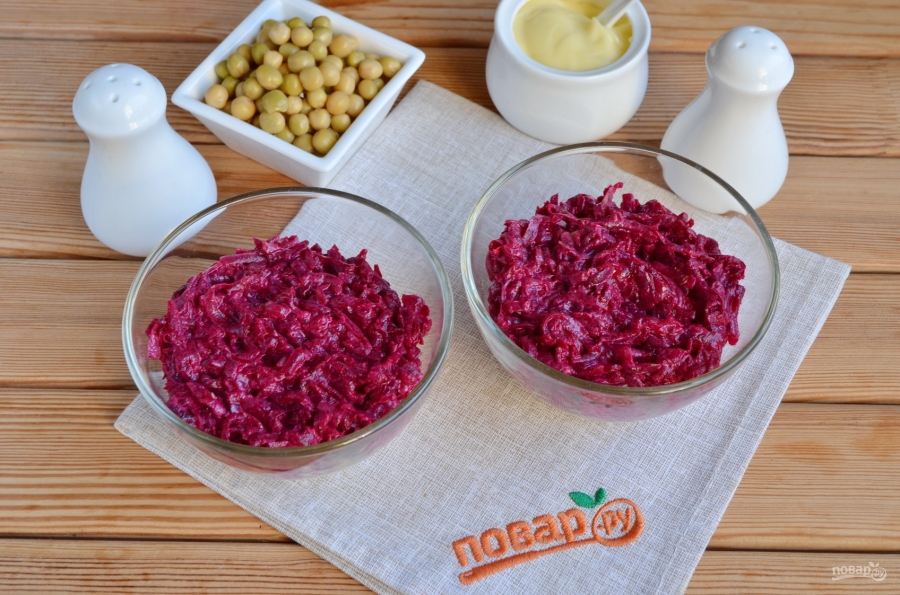 Then a layer of beets.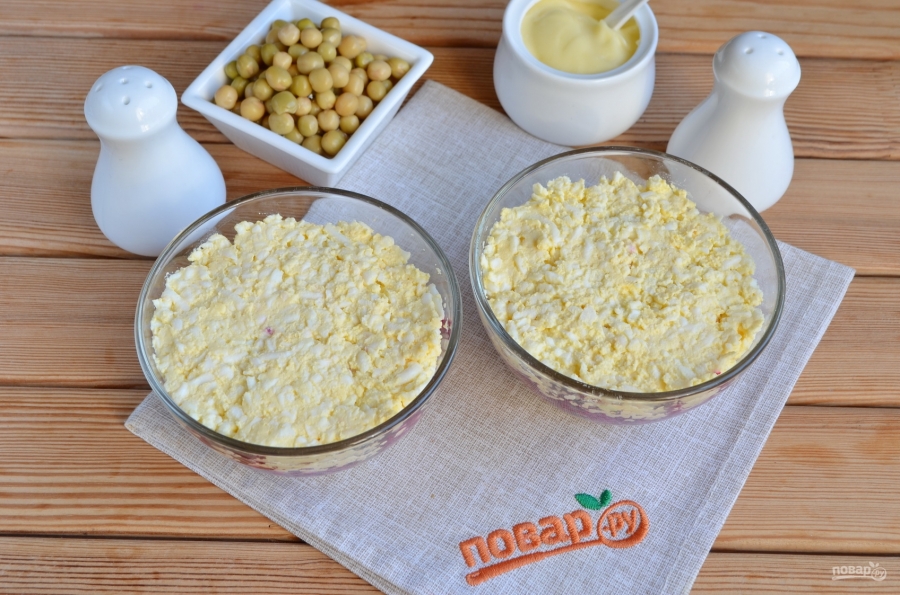 Then a layer of egg.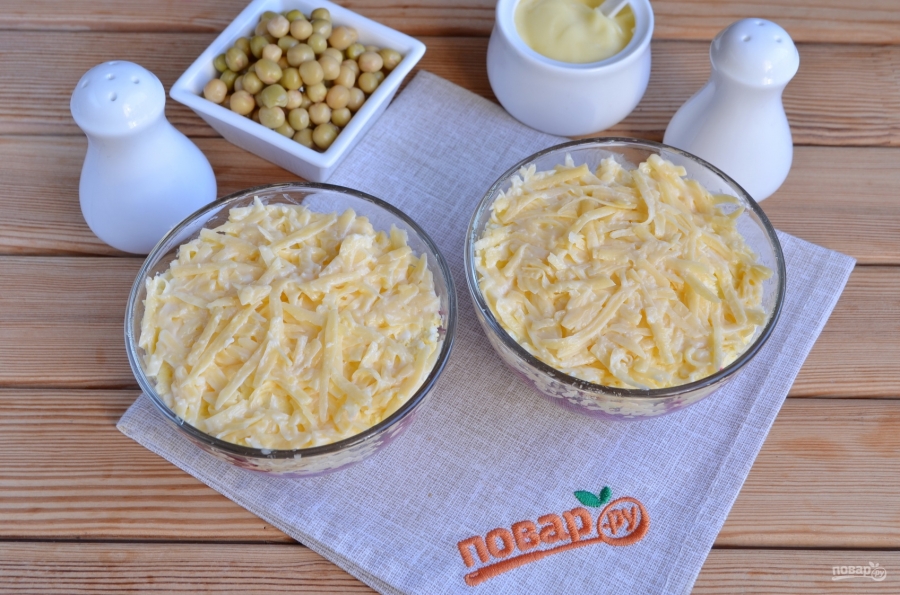 Next layer the cucumbers, then layer of cheese.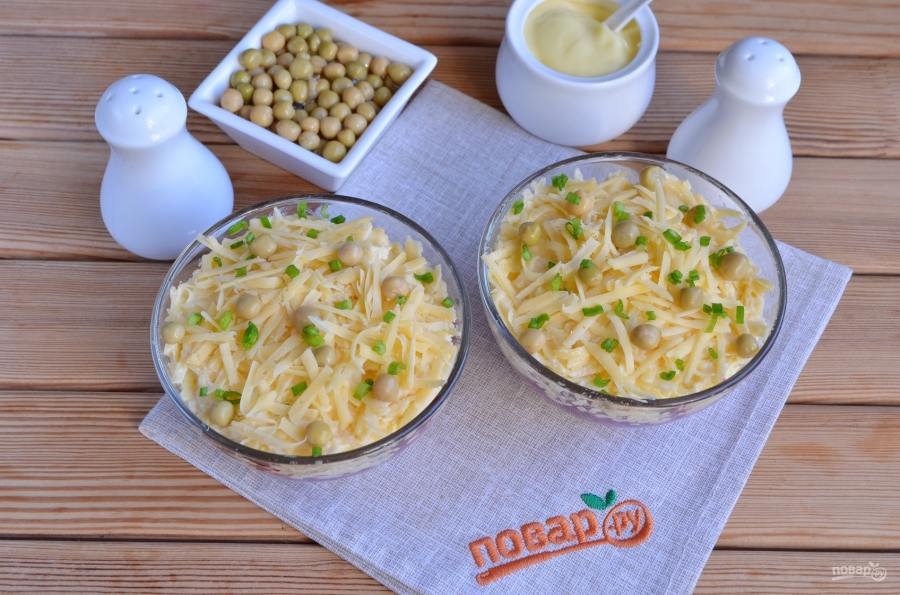 Arrange salad as you like, I just sprinkled grated cheese, decorated with peas and green onions. Nice!