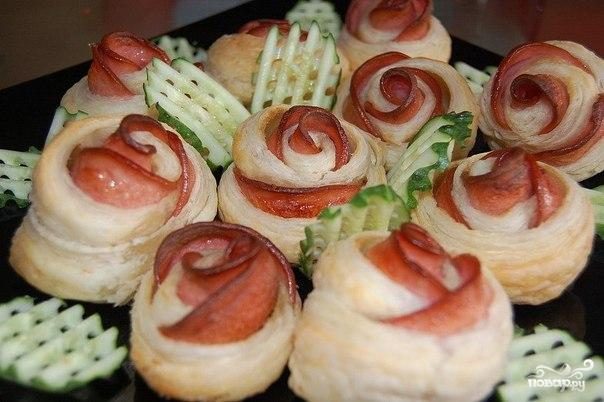 Sausage "roses" – a very beautiful and unusual appetizer. Creatively prepared food always tastes better, so sausage roses attract attention for its originality and entertainment.
Description of preparation:
Original pastries sausage "roses" is an invention of chefs with imagination. Roses small baked sandwiches, so good for parties and snacks on the holiday or special event. For their preparation takes a bit to 30 minutes, puff pastry and sausage. When submitting roses can be diluted with fresh cucumber (it is similar to the leaves) and serve. Bon appetit!

Ingredients:
Puff unleavened dough — 3 Pieces ((Packing 0.200 gr.))
Boiled sausage — 250 Grams
Servings: 15-17
How to cook the "Sausage "roses""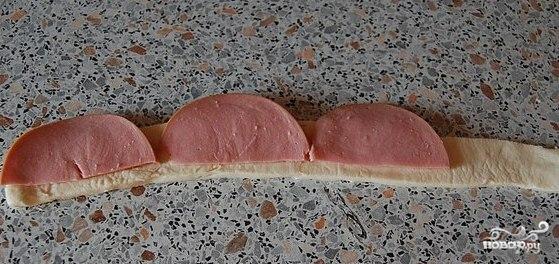 Take thawed puff pastry, lightly roll out the dough and make strips with a thickness 2 see Put on her sausage. and leave the edge of the dough blank.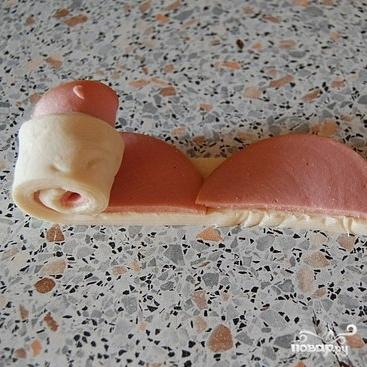 Tighten the ends of the dough inside.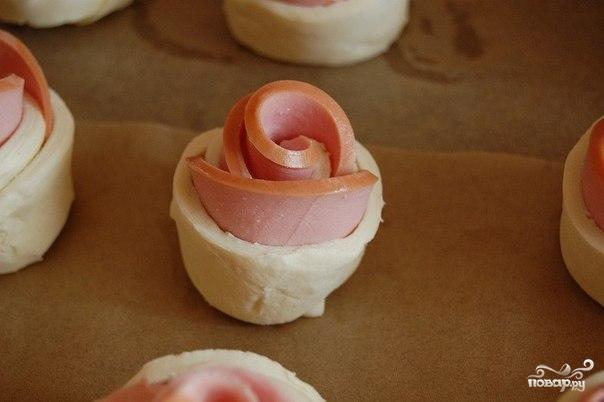 Wrap the dough sausage in the Bud, clipping the tip of dough at the bottom of the roses. That sausage rose is a beautiful color, brush the edges with egg yolk.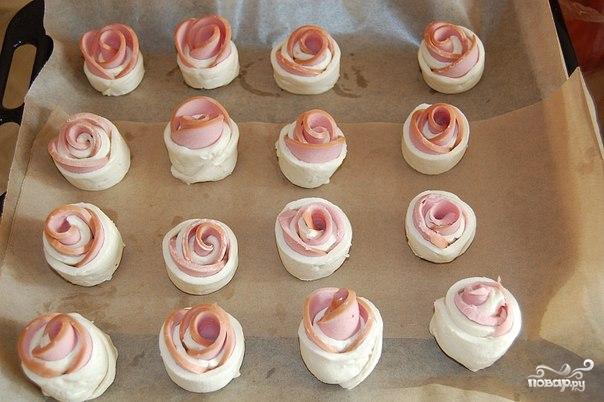 Roses loaded on a baking sheet, covered with paper. Put in oven for 20 minutes at a temperature of 180 degrees. Ready!