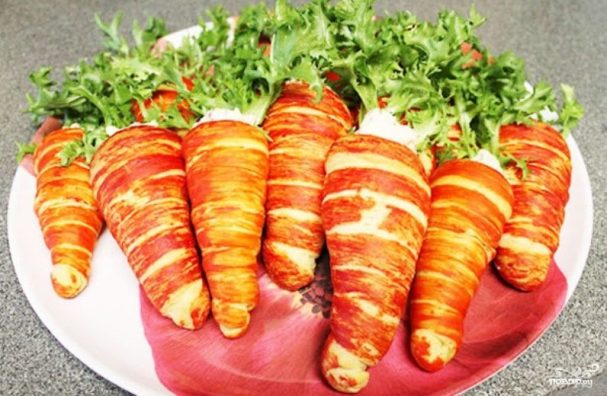 Appetizer "Carrot" – a very original starter, in shape resembling a carrot. Children and adults will celebrate your originality, so armed with recipe and cook! 🙂
Description of preparation:
I love all sorts of unique snacks on the festive tables and at all the feasts – to me, it is from them and not from the main courses, depends on the impression remaining of the guests. So beautiful and spectacular meals on the table is my thing. In this case, I propose to prepare a snack "Carrot" – not only delicious, how original. Of course, if the stuffing to make a delicious – and snack is a luxury. However, the main thing here, however, is the appearance. And he's a very original and unusual. And most importantly – is this beauty simply enough, without any much hassle.

Ingredients:
Puff pastry — 400 Grams
Food coloring (orange) — to taste (can not add)
Lettuce — to taste
Filling — 250 g (any sweet or unsweetened)
Servings: 6-8
How to cook a "Snack "Carrots""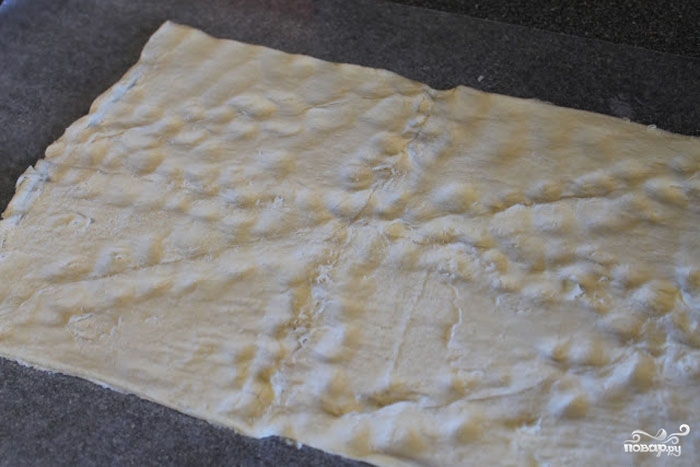 Defrost the puff pastry.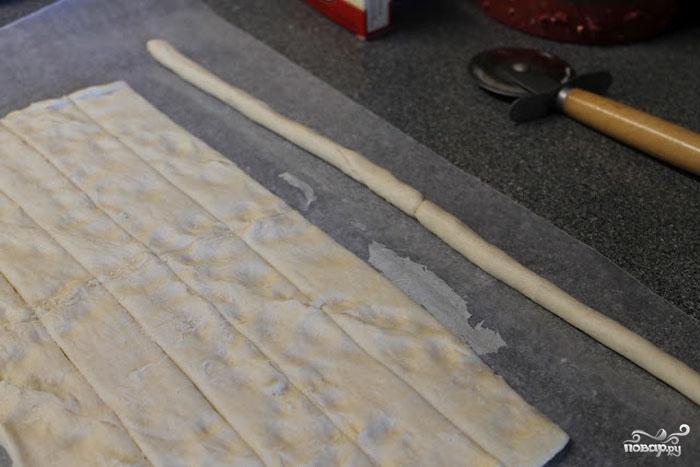 Cut the pastry into 6 long strips, each of which roll into a tourniquet.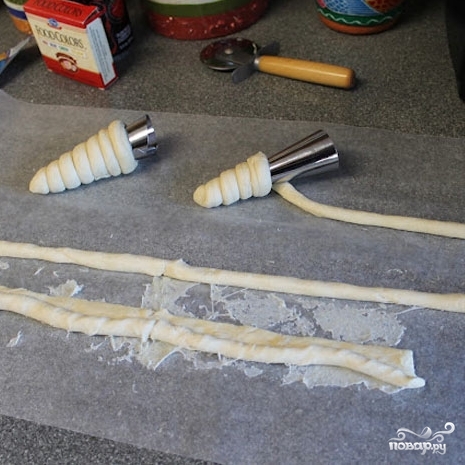 Take a special metal cone, wrap it up our test. To the edge of the cone suggest not to walk – otherwise it will be difficult to remove the dough from the cone.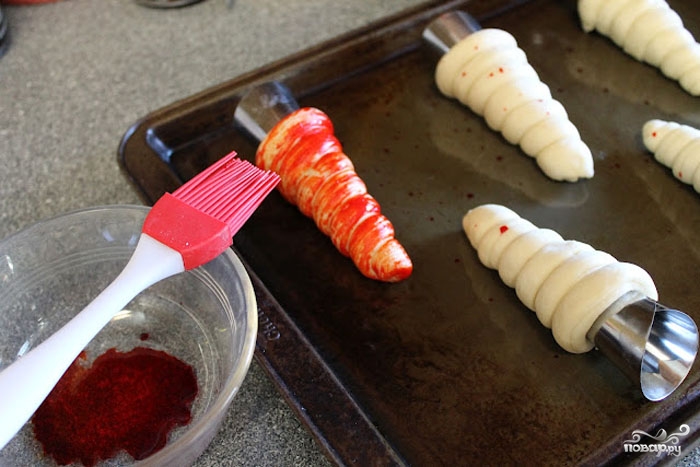 Dye the dough orange food coloring (can not do). Bake the dough for 15 minutes at 180-200 degrees.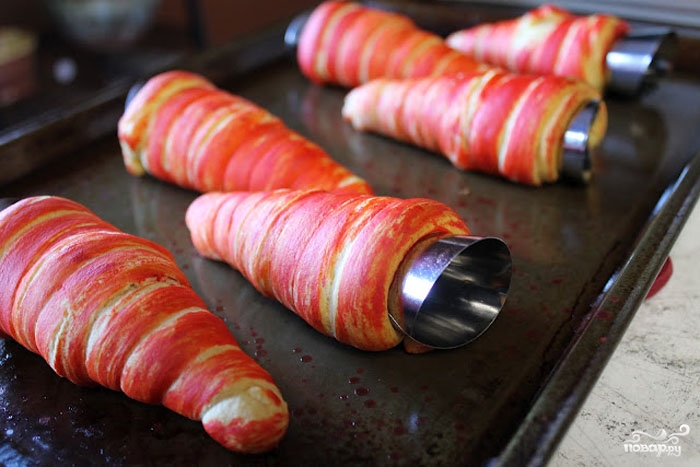 The beauty of our baked take out of oven, let cool. The cones are recoverable.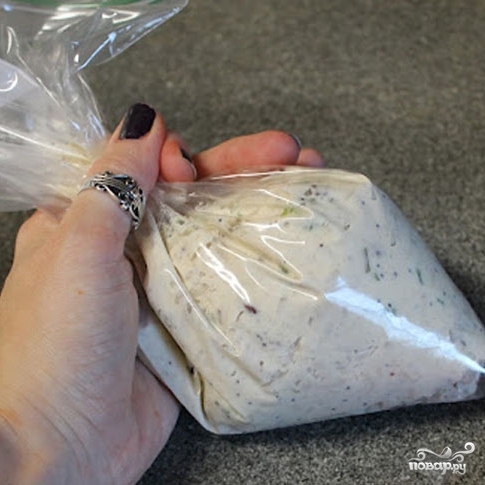 Our stuffing (I made the savory stuffing, added chicken salad) put in a plastic bag, make the area the hole – in order to make it easier to fill the pastry.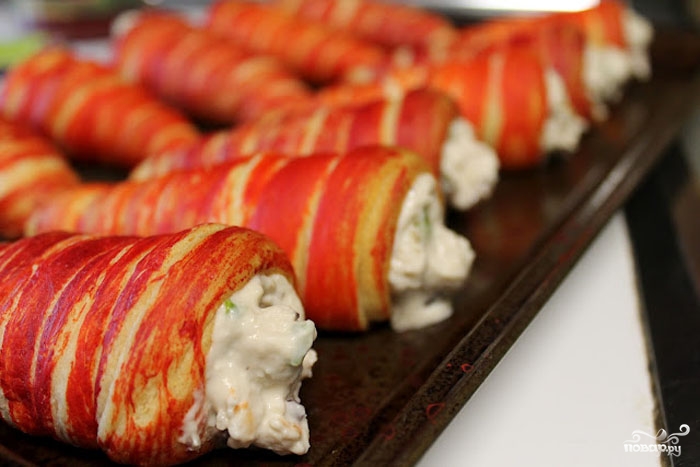 Fill the cones with the filling.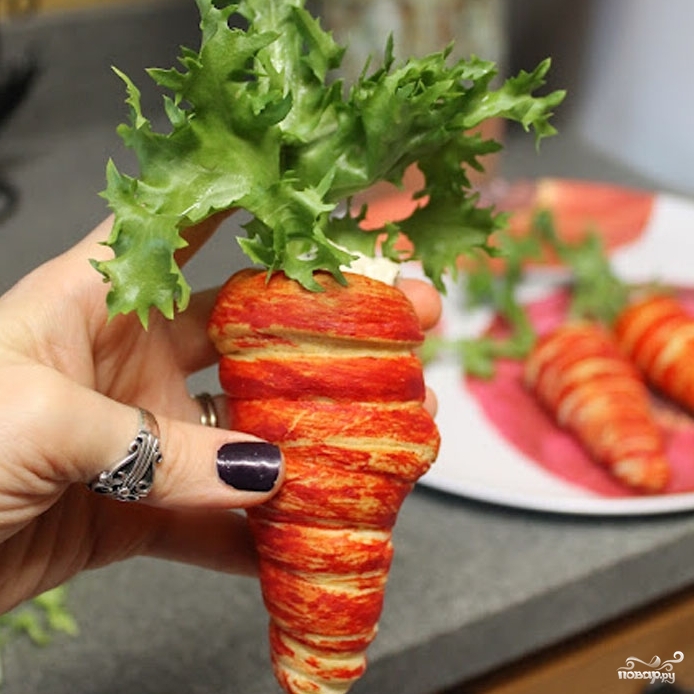 For greater beauty in each cone are inserted at the leaf of lettuce. Snack Carrots ready. Serve cold.