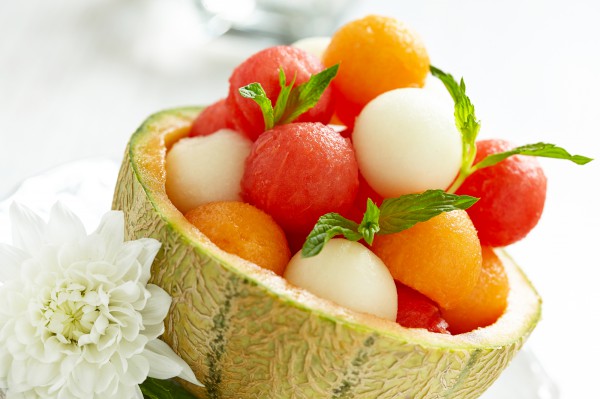 Recipe spicy salad with seasonal fruits, crackers and mayonnaise.
Ingredients
Cheese: 200 g
Mayonnaise: 150 g
Drain pitted: 100 g
A loaf of wheat-free crust: 4-5 slices
Watermelon: 2-3 slices
Melon: 2-3 slices
Pears: 1-2
Apples: 1-2
Lettuce: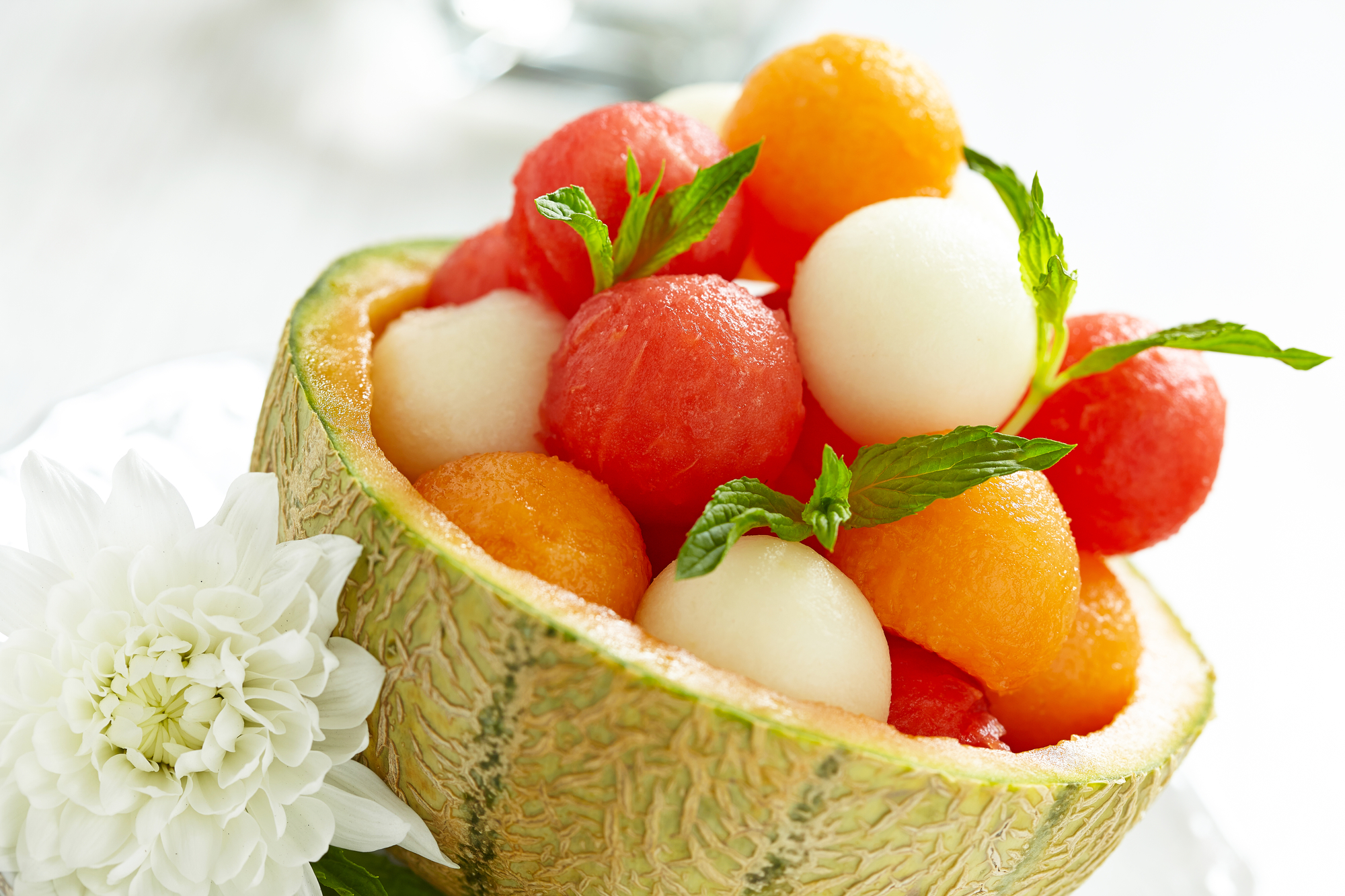 Fruit salad – a sweet dish of different fruits are cut into slices or cubes. Traditionally a fruit salad make with: apples, pears, bananas, oranges, pineapples, tangerines, seedless grapes. To taste the fruit salad was rich, you can add honey or chocolate and almonds or hazelnuts. Pastry chefs prefer to add in a salad with fruit, a little alcohol, such as rum, brandy or liqueur. As a dressing using cream or natural yogurt.
But modern cooking has no boundaries and appear all the more unusual food combinations. So was invented the fruit salad with cheese, dressed with mayonnaise. This salad will enjoy the unusual taste. In the composition of traditional fruits as well as watermelon and cantaloupe. We suggest to fill with fruit salad homemade mayonnaise, then it will be also very useful.
Summer menu: fruit salad with cheese and croutons
depositphotos.com
Preparation:
Slice the loaf cubes about a centimeter to dry in the oven.
Chop the flesh of the watermelon and melon special round spoon.
Clean the apples and pears from the skin and stems, cut into wedges.
Spread on the bottom of the salad bowl lettuce, then sprinkle with croutons.
Spread on top of fruit in a free manner.
Grate cheese, sprinkle on top of salad.
Pour salad with mayonnaise.
Clean the plums pitted, cut in half, to decorate the salad.
Earlier we wrote how to cook a peach cobbler in the us.