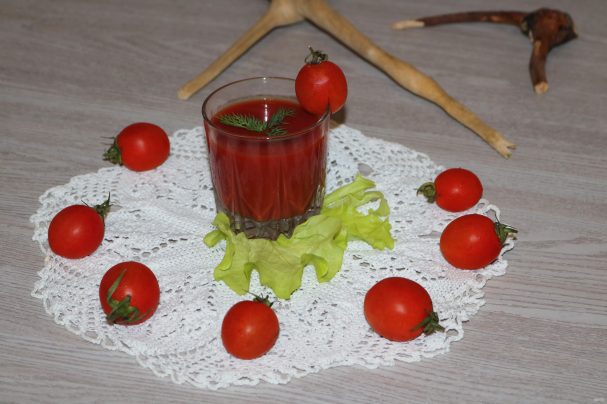 Homemade tomato juice can be drunk neat or added to cocktails, meat and vegetable dishes, sauces, soups. To transform the tomato paste to the juice is very simple, only need water, salt and pasta.
Description of preparation:
Often recipes require tomato juice. Sometimes it may not be. Here we come to the aid of tomato paste! Very easy to prepare the juice from the tomato paste. This product and less harsh. Factory analogue is not cheap, so making juice from tomato paste, you will be able to save much. Besides, the drink will not differ from their counterparts, exhibited on the shelves. Consider in more detail how to make tomato juice from tomato paste.

Ingredients:
Water — 200 Milliliters
Tomato paste — 1 tbsp. spoon
Salt — to taste
Sugar — to taste
Black pepper — to taste
Servings: 1
How to cook "Tomato juice from tomato paste"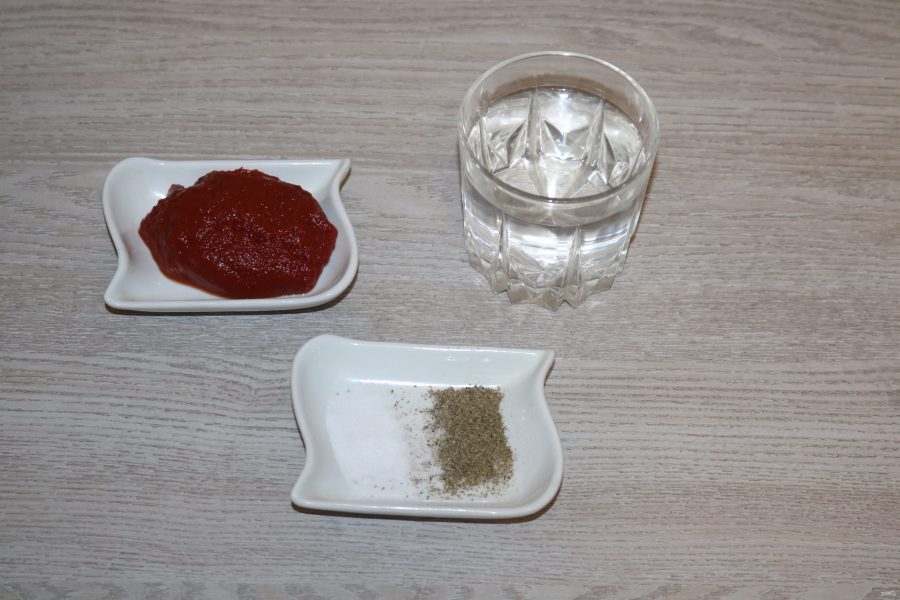 Prepare the ingredients. Water take boiled or filtered.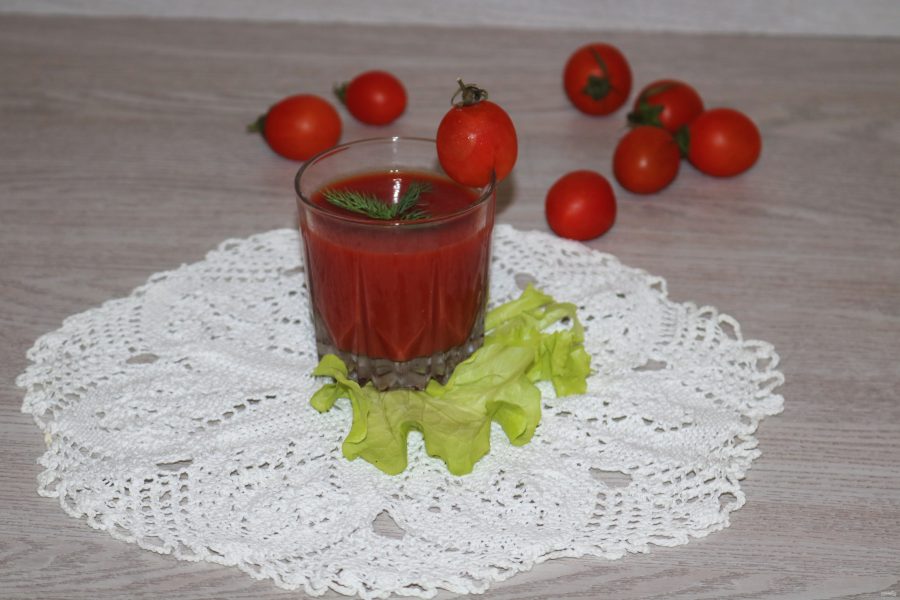 To the water add the tomato paste, a pinch of salt and pepper. Mix everything well.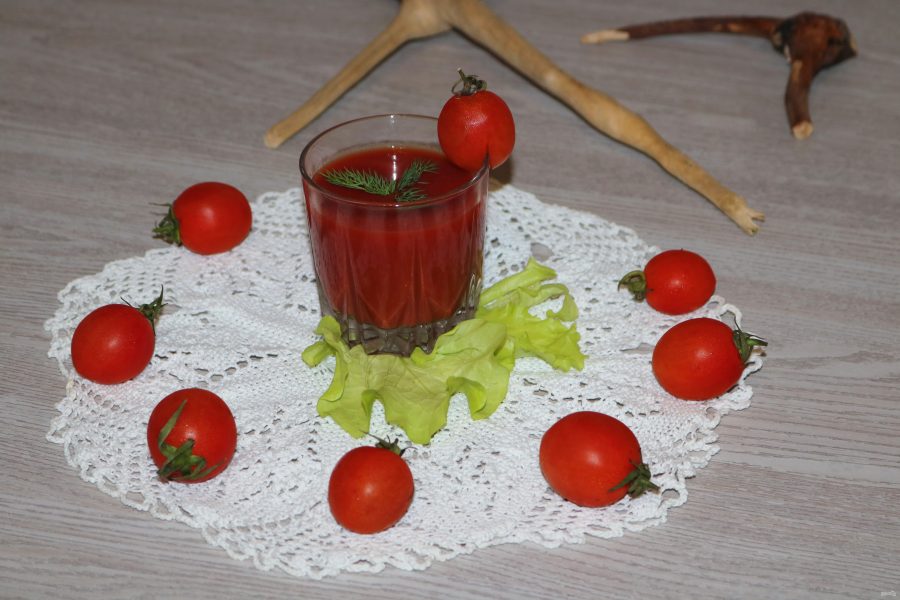 Tomato juice is ready!
Very bright, with a rich taste.
Tip from the chef:
Tomato paste only to take very good quality.